Increase Your Confidence.
Cosmetic surgery has changed the lives of countless men and women who desire a personal improvement in the way they look and feel. Whether you are coming to our New Orleans practice for reconstructive surgery, or are having an elective cosmetic procedure to enhance your image, we have the surgeon skill, a caring and compassionate staff, and two locations to meet your every need.
Request Consultation
Our Procedures
Dr. Jansen & Dr. Tandon offer a wide selection of cosmetic surgeries and procedures for our patients. They are highly skilled in all areas of plastic surgery, including breast augmentation, facelifts, body contouring, and skin refinements. At Jansen Plastic Surgery, an emphasis is placed on natural-looking results that enhance the patient's overall appearance and self-confidence.
Meet Our Doctors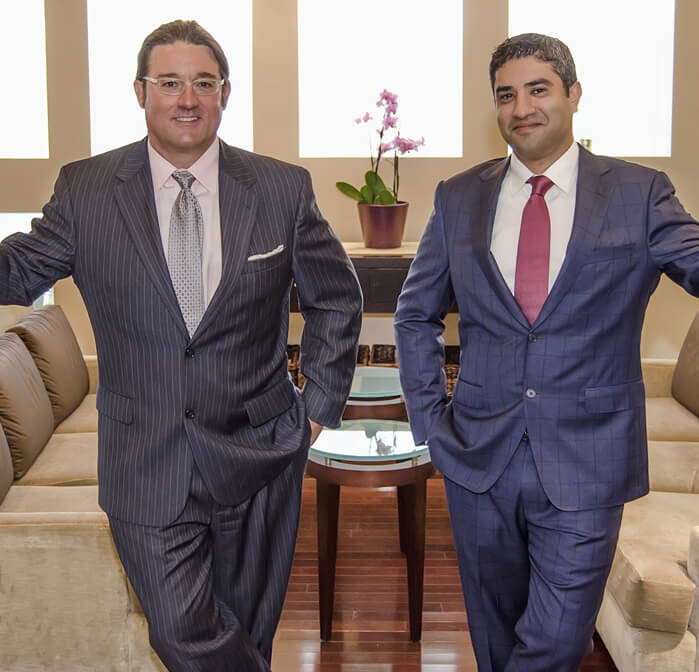 Serving the greater New Orleans area, Dr. David A. Jansen & Dr. Ravi Tandon, are plastic surgeons specializing in cosmetic and reconstructive surgery of the face, breast and body. Our doctors are known for their positive attitudes, high patient satisfaction rates, and natural results. They incorporate the most progressive surgical techniques to create outstanding transformations for their patients.
In addition to cosmetic breast surgery, such as breast augmentation and breast lift, Dr. Jansen & Dr. Tandon are skilled to perform liposuction, body contouring, facelift surgery, rhinoplasty, and many highly sought after nonsurgical treatments such as BOTOX and fillers.
Learn More
Our Reviews
After losing weight with lapband I was left with hanging skin. I had spent years changing my lifestyle . I had to find a plastic surgeon that was equally invested in ME! I spent years researching both my procedure and Dr. Jansen. I am so thankful I choose him! I am 2 months post op, and my body is amazing. He literally broke me out of my shell. The time, craft and consideration he has given me is wonderful. His staff has also taken their time. From my intail consult I was informed how insurance is processed. The secretary was very informative and kind explaining the restriction the office has when it comes to dealing with insurance . I can't thank Dr. Jansen or his staff for doing such a wonderful job !
B.M. / Vitals
I met Dr. Tandon when I was diagnosed with Breast Cancer last May. I was fortunate enough to have caught the cancer early and my first course of action was surgery. At our initial meeting, Dr. Tandon spent almost two hours with me discussing various options and answering all of my questions. Not only is he a phenomenal surgeon, he really cares about his patients and helping them make good decisions during a stressful and emotional time. His staff is also extremely helpful.
C.C. / Healthgrades
Let's do the Right Thing .... A great experience at Jansen Plastic Surgery - Dr. Jansen did my liposuction almost 16 years ago. I was always happy with the procedure.Then menopause happened. There were inches that just wouldn't go away no matter how much I dieted or exercised. I saw Dr. Jansen again just a couple of weeks ago. What I respect about him most is he doesn't do procedures, just because the patient wants them. Dr. Jansen, took into account my medical...
J. / RealSelf
My daughter was 4 months old when Dr. David Jansen did her first laser surgery on a hemangioma tumor on the right side of her neck that was connected to her main artery. He placed her on steroids and did a second laser surgery when she was 8 month s old. My daughter is now 18 and in college at LSUA in Alexandria to become a registered nurse. Dr. Jansen saved my daughter's life and I can never thank him enough or praise him enough for the excellent job that he did!
J.F. / Google
I had a breast augmentation by Dr Jansen on a Friday. I was very worried about missing work and the recovery period. To my surprise , I cooked myself dinner that night , had brunch with friends the next morning , went to the Endymion parade the following afternoon and attended work on Monday. I did not take one pain pill and zero bruising. Truely remarkable recovery. Most importantly, my breast turned out remarkable. They are perfect and look and feel natural. I would highly recommend Dr Jansen. He is talented and friendly! Nothing but positive things to say : )
Anonymous / Vitals
About
Our Metairie and Thibodaux-based plastic surgery office is staffed with intelligent, dedicated, and highly trained team members. Many of the wonderful individuals on our staff have been with our practice for a number of years. Our commitment to the success of our plastic surgery practice trickles down directly to our patients. When you arrive for treatment, we welcome you and treat you like one of the family.