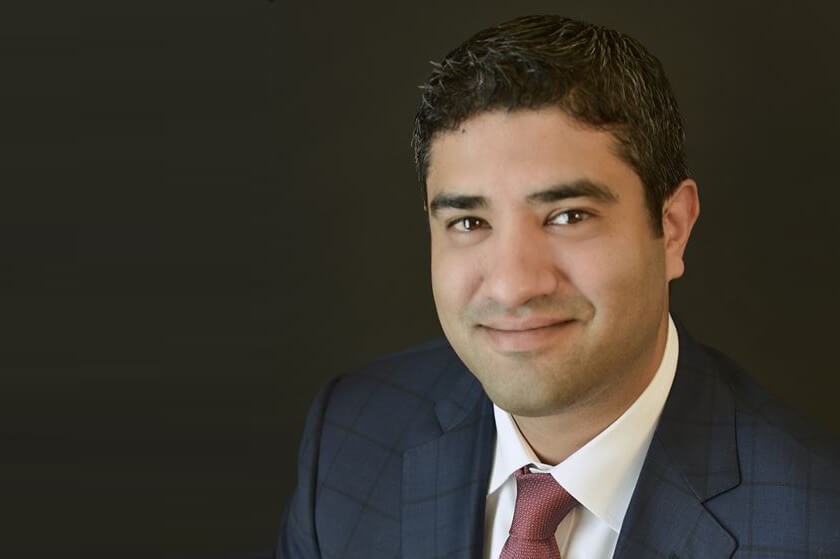 Dr. Ravi Tandon is a board certified cosmetic and reconstructive plastic surgeon who joined Jansen Plastic Surgery in 2015. He is skilled to perform surgery of the breast, face, body and offers a unique and artistic approach that results in natural, lasting outcomes for our New Orleans patients. Having been at the top of his class throughout medical school and during his specialized training in New York City, Dr. Ravi Tandon is excited to bring the latest surgical techniques and methods to our practice and work with patients as they embark on their life-changing surgical journey.
Dr. Tandon is skilled to perform cosmetic surgery of the breast, face and body. He offers women cosmetic breast surgery such as breast augmentation, breast lift, and breast reduction surgery. He also has a strong interest in breast reconstruction and works with women who have recently completed cancer treatment to restore the breasts back to a natural look. Dr. Tandon performs countless body contouring treatments as well, including liposuction, tummy tuck surgery, mommy make overs, and Brazilian butt lifts. Using both surgical approaches, such as facelift and brow lift surgery, as well as nonsurgical approaches, including BOTOX, injectable fillers, chemical and laser peels, Dr. Tandon uses a synergistic style for facial rejuvenation. This blended, tailored treatment approach allows his patients to age gracefully through each decade.
After graduating Summa Cum Laude with a degree in Biochemistry from the University of Oklahoma, Dr. Tandon attended Vanderbilt University in Nashville where he received his Medical Degree. Dr. Tandon then completed a general surgery residency, followed by his training in plastic and reconstructive surgery in New York City. He also completed a prestigious reconstructive microsurgery fellowship at New York University Medical Center in New York, NY. Dr. Tandon has assisted in numerous research studies and has participated in writing on specific topics pertaining to plastic surgery.
During his years of education and training, Dr. Tandon was awarded numerous honors, including Intern of the Year at Tulane University, an Honor Scholar at the University of Oklahoma, and was the Administrative Chief Resident at Albert Einstein/Montefiore Plastic Surgery.
Memberships and Affliations
American Society of Plastic Surgery
American Society for Reconstructive Microsurgery
Louisiana Society of Plastic Surgeons
Administrative Chief Resident, Albert Einstein/Montefiore Plastic Surgery 2012-14
Intern of the year, Tulane University 2006-07
Summa Cum Laude, University of Oklahoma 2001
Alumni Scholar
University Honor Scholar
Follow me on Social Media
Our Reviews
"I met with Dr. Tandon 4 days post a chemo treatment to discuss breast reconstruction options. I was not looking my best (bald, glass, bags under my eyes, and sweatpants) so I walked in feeling self conscious. Dr. Tandon was amazing. He took his time explaining everything and what he thought was best options for me. He made me feel confident and beautiful on a day I felt the worst. I cannot wait to see my results in a few months!"
K.L.
Google
"I came to Dr Tandon after chemo for a bilateral breast reconstruction. Afraid of what my future held, Dr Tandon and his staff addressed all my needs with confidence, compassion, and understanding. Cancer effects you physically, mentally, emotionally, and spiritually. A year later, Dr Tandon and Staff gave me back my dignity, self esteem, and self love. To say THANK YOU, is not enough. He turned ugliness into beauty. I am FOREVER grateful"
E.L.
Google
"Dr. Tandon is a wonderful and caring doctor. I love love love him and Shannon! Everyone in the office are extremely nice! I would recommend him fifty million times!!"
G.M.
Google
"The journey of knowing Dr.Tandon over the last few years brings me to tears. I still remember the day my mom found out the pain she had been having in her breast was indeed cancer. Then it began..all the appointments, tests, surgeries, all watching my mom with her courage and strength as I was a wreck inside. Her oncology surgeon Dr. Colfry recommended Dr. Tandon and assured us he was "who he would send his own mom to." Meeting Dr. Tandon immediately became my mom's safe place. His demeanor and gentle spirit was exactly what she needed. He has a calm confidence about him that lets you relax and trust, and that's not easy these days. My mom smiled and lit up whenever she saw him and always called him her "favorite." Naturally, when I underwent my breast reduction earlier this year, there was no question who I chose. For my own experience as a patient I was so grateful to the kindness I received. The girls at the front desk were always friendly and helpful. Shannon, Dr. Tandon's nurse was such an amazing support. She was with me every step of the way and was incredible when she removed my drains..I didn't feel a thing! The very first week after surgery, I felt like I had a neck and back transplant. It's been 4 months now and I went from having burning pain every day to being pain free! There are no words deserving enough that I can give to describe my gratitude for receiving that gift. It's been a two year journey knowing Dr. Tandon, and my courageous mom continues to endure her battle with breast cancer. But I can't express enough, the value in the "knowing" that we're not alone in this. To see the smile on mom's face when you even say her doctor's name, is priceless. Dr. Tandon, with all the uncertainty, panic, and fear that we've faced on this long road, thank you for being a safe place for us. You will always be a blessing to my family."
K.M.
Google
"I went to Dr. Tandon for a much needed breast reduction to help with chronic pain. I have had 12+ surgeries for cleft lip and palate repair so this was not my first rodeo with a surgery. I found Dr. Tandon to have such a comforting sense of quiet confidence and I immediately trusted him. Throughout consultations, pre op, surgery, and post op he was always the perfect mix of reassuring and casual which really helped my medical anxiety. His demeanor and professionalism always set me at ease. I told Dr. Tandon that I just wanted to look proportionate for my size and to not be in pain and he assured me that he could do that for me. I am a month post op and haven't had any back pain yet -- I could cry! I felt secure enough to leave my sizing up to him and his expertise and I I am incredibly happy with my results and the quality of care from him and his staff. I would recommend him highly to anyone in the area looking for a plastic surgeon."
B.F.
Google