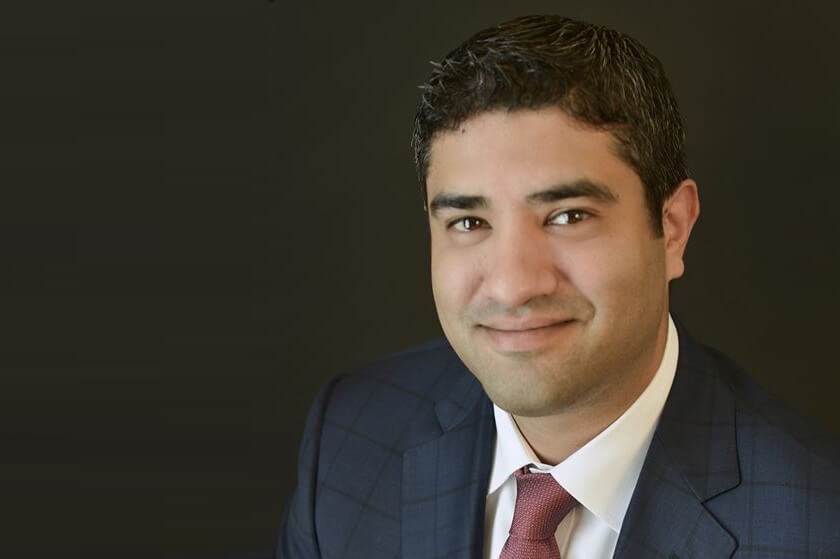 Dr. Ravi Tandon is a board certified cosmetic and reconstructive plastic surgeon who joined Jansen Plastic Surgery in 2015. He is skilled to perform surgery of the breast, face, body and offers a unique and artistic approach that results in natural, lasting outcomes for our New Orleans patients. Having been at the top of his class throughout medical school and during his specialized training in New York City, Dr. Ravi Tandon is excited to bring the latest surgical techniques and methods to our practice and work with patients as they embark on their life-changing surgical journey.
Dr. Tandon is skilled to perform cosmetic surgery of the breast, face and body. He offers women cosmetic breast surgery such as breast augmentation, breast lift, and breast reduction surgery. He also has a strong interest in breast reconstruction and works with women who have recently completed cancer treatment to restore the breasts back to a natural look. Dr. Tandon performs countless body contouring treatments as well, including liposuction, tummy tuck surgery, mommy make overs, and Brazilian butt lifts. Using both surgical approaches, such as facelift and brow lift surgery, as well as nonsurgical approaches, including BOTOX, injectable fillers, chemical and laser peels, Dr. Tandon uses a synergistic style for facial rejuvenation. This blended, tailored treatment approach allows his patients to age gracefully through each decade.
After graduating Summa Cum Laude with a degree in Biochemistry from the University of Oklahoma, Dr. Tandon attended Vanderbilt University in Nashville where he received his Medical Degree. Dr. Tandon then completed a general surgery residency, followed by his training in plastic and reconstructive surgery in New York City. He also completed a prestigious reconstructive microsurgery fellowship at New York University Medical Center in New York, NY. Dr. Tandon has assisted in numerous research studies and has participated in writing on specific topics pertaining to plastic surgery.
During his years of education and training, Dr. Tandon was awarded numerous honors, including Intern of the Year at Tulane University, an Honor Scholar at the University of Oklahoma, and was the Administrative Chief Resident at Albert Einstein/Montefiore Plastic Surgery.
Memberships and Affliations
American Society of Plastic Surgery
American Society for Reconstructive Microsurgery
Louisiana Society of Plastic Surgeons
Administrative Chief Resident, Albert Einstein/Montefiore Plastic Surgery 2012-14
Intern of the year, Tulane University 2006-07
Summa Cum Laude, University of Oklahoma 2001
Alumni Scholar
University Honor Scholar
Follow me on Social Media
Our Reviews
"I can't say enough positive things about Dr.Ravi Tandon. He made me feel my very best when I was at my absolute worst. He is so compassionate, understanding, caring, and thorough, and makes you feel like a person, not just another patient. His surgical experience is like none other. He did my breast reconstruction surgeries and his work is pristine! My other doctors are always complimenting his work. He is an amazing person and doctor. I promise you won't find anyone better than him. Dr.Ravi Tandon is the best and I would recommend him to anyone. He always goes above and beyond for his patients. I love him and his staff!"
K.H.
Google
"Dr. Tandon and his staff are the absolute best! Six months ago I was diagnosed with breast cancer. The best treatment option for me was a double mastectomy followed by reconstruction surgery. I am eternally grateful it was Dr. Tandon and his staff that were to be my Plastic Surgery team. They saw me for consultations at least 3 times prior to surgery where I was treated with deep compassion and professionalism. They explained my options thoroughly and I was confident that I was in the best care possible. Now, I can say, I have a better figure then I had before breast cancer. My post mastectomy/reconstruction treatment has been exceptional. I live 1 1/2 hours away in Mississippi, and would drive further for the quality of care I have received from Dr. Tandon and his Plastic Surgery team. I would recommend Dr. Tandon and his NP and team to my friends and to anyone having to face breast cancer."
R.K.
Google
"Very professional and nice physician and RN. Dr. Tandon did an excellent job with my plastic surgery!"
W.R.
Google
"Dr Tandon and his entire staff are wonderful. They make you feel at ease, explain everything, and answer all your questions and concerns. You are never rushed and treat you with respect."
M.G.
Google
"Top notch service. I felt so taken care of throughout the whole process."
E.S.
Google