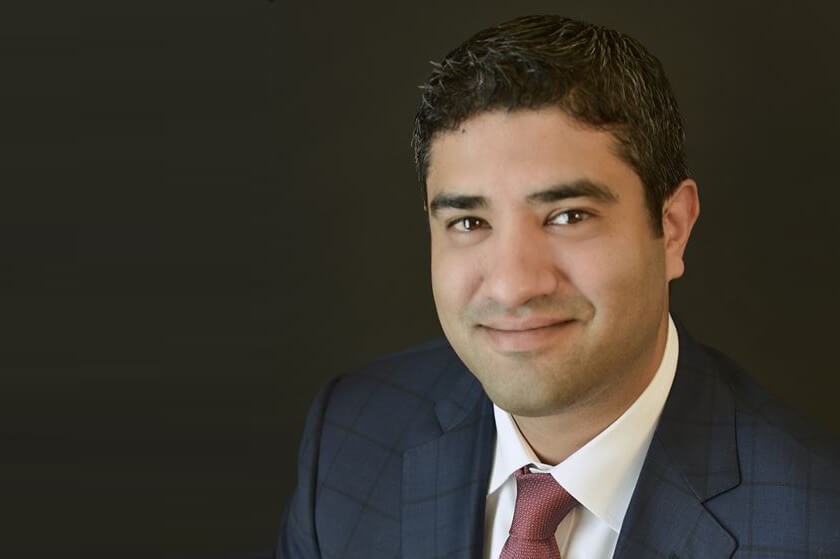 Dr. Ravi Tandon is a board certified cosmetic and reconstructive plastic surgeon who joined Jansen Plastic Surgery in 2015. He is skilled to perform surgery of the breast, face, body and offers a unique and artistic approach that results in natural, lasting outcomes for our New Orleans patients. Having been at the top of his class throughout medical school and during his specialized training in New York City, Dr. Ravi Tandon is excited to bring the latest surgical techniques and methods to our practice and work with patients as they embark on their life-changing surgical journey.
Dr. Tandon is skilled to perform cosmetic surgery of the breast, face and body. He offers women cosmetic breast surgery such as breast augmentation, breast lift, and breast reduction surgery. He also has a strong interest in breast reconstruction and works with women who have recently completed cancer treatment to restore the breasts back to a natural look. Dr. Tandon performs countless body contouring treatments as well, including liposuction, tummy tuck surgery, mommy make overs, and Brazilian butt lifts. Using both surgical approaches, such as facelift and brow lift surgery, as well as nonsurgical approaches, including BOTOX, injectable fillers, chemical and laser peels, Dr. Tandon uses a synergistic style for facial rejuvenation. This blended, tailored treatment approach allows his patients to age gracefully through each decade.
After graduating Summa Cum Laude with a degree in Biochemistry from the University of Oklahoma, Dr. Tandon attended Vanderbilt University in Nashville where he received his Medical Degree. Dr. Tandon then completed a general surgery residency, followed by his training in plastic and reconstructive surgery in New York City. He also completed a prestigious reconstructive microsurgery fellowship at New York University Medical Center in New York, NY. Dr. Tandon has assisted in numerous research studies and has participated in writing on specific topics pertaining to plastic surgery.
During his years of education and training, Dr. Tandon was awarded numerous honors, including Intern of the Year at Tulane University, an Honor Scholar at the University of Oklahoma, and was the Administrative Chief Resident at Albert Einstein/Montefiore Plastic Surgery.
Memberships and Affliations
American Society of Plastic Surgery
American Society for Reconstructive Microsurgery
Louisiana Society of Plastic Surgeons
Administrative Chief Resident, Albert Einstein/Montefiore Plastic Surgery 2012-14
Intern of the year, Tulane University 2006-07
Summa Cum Laude, University of Oklahoma 2001
Alumni Scholar
University Honor Scholar
Follow me on Social Media
Our Reviews
"Highly skilled, thorough and compassionate You can look around and I seriously doubt you would find a better plastic surgeon and caring person. I was diagnosed with breast cancer - traumatic experience to say the least. His consult was extremely thorough. I am midway thru reconstruction/have no regrets. Dr. T. takes excellent care of me and he is the reason my spirits have been so high thru this cancer diagnosis. Love the entire staff. I drive across the lake and would triple the distance ."
C.V.
Healthgrades
"Dr Tandon was refered to me by Dr John Colfry for reconstruction surgery after a double mastectomy. I found myself in the hands of a pleasant, caring human being with a good sense of humor. The results were better than I had expected. DR. Tandon was very precise in explaing the procedures and what I was to expect. The office staff is very nice, helpfull and very professional. I would recommend Drive. Tandon to anyone. One amazing human being, and one great surgeon. Elena White, patient 2016"
Anonymous
Healthgrades
"Dr. Tandon is a rarity these days - a physician who is not only an expert in his field with the hands of an artist, but one who is willing to spend time making sure his patient feels genuinely heard, whether it be doubts, fears or hopes. He is honest about the possible but in my case, he went above and beyond what this breast cancer survivor expected, impressing the other docs and nurses who have since seen his skillful work."
J.W.
Healthgrades
"Brilliant surgeon. Just completed breast reconstruction from bilat mastectomy. Dr. Tandon got me through the expansion process without any pain. I was able to keep my nipples and even hubby says the end result is beautiful. I am back to exercising again and lifting weights. My whole family love Dr. T, his assistant, Vera and his entire staff. A God Send to me. He has excellent rapport with his patients, very caring. Had me laughing/smiling thru all my visits. Thankyou! Northshore girl"
Anonymous
Healthgrades
"Dr. Tandon was recommended to me by my Breast Surgical Oncologist at Touro. I had a double mastectomy with the DIEP flap. It quickly became apparent to me that Dr. Tandon is honest and cares about his patients, as he?s very approachable with any questions or concerns you have. My breasts are in better shape now than pre-surgery. I have never regretted my decision and have complete confidence in Dr. Tandon as he is an extremely talented reconstructive breast surgeon with a bright future ahead."
J.B.
Healthgrades