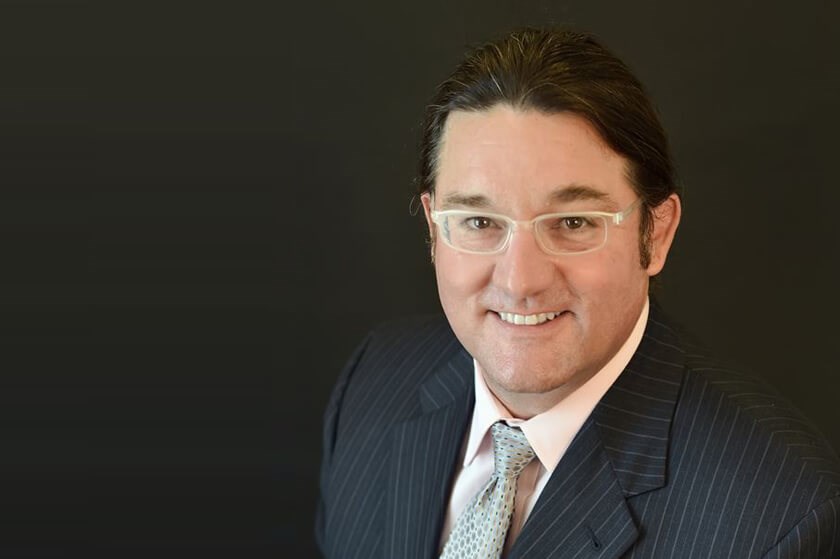 Dr. David A. Jansen is a double board-certified plastic surgeon specializing in cosmetic and reconstructive surgery of the face, breast and body. Serving patients in New Orleans and throughout the surrounding areas, Dr. Jansen is known for his natural results and progressive techniques. He regularly appears in news and media spots about the latest advances in plastic surgery and has won numerous awards, including Castle Connolly's Top Doctors award, the Patient's Choice award, and the Compassionate Doctor award for many consecutive years. He currently serves as the Chief of Plastic Surgery at Tulane University and is a recognized leader in the field.
Serving the Local Community
Dr. Jansen is proud to have two plastic surgery facilities where he can offer New Orleans patients the convenience to discuss their aesthetic goals in a private place. He has offices in both Metairie and Thibodaux. Depending on the patient's needs, whether it is a consultation, surgery, or a minor procedure, both facilities are able to provide flexibility and convenience in terms of location.
Using the latest approaches in the field of plastic surgery, Dr. Jansen focuses his New Orleans practice on cosmetic and reconstructive surgery for the breast, body and face. Some of his specialties include breast augmentation and breast lift surgery, abdominoplasty, liposuction, skin removal and body contouring surgery for weight loss patients, facelift and nose surgery. He also offers a number of nonsurgical treatments to reverse the signs of aging and sun damage. Procedures such as BOTOX, injectable fillers, laser and chemical peels, allow patients to regain their youthful glow without having to undergo a surgical procedure.
Dr. Jansen has remained focused on medicine and surgery throughout his years of education. He first received a Bachelor's of Arts in Biochemistry from the University of California at San Diego. He then achieved his medical degree through the prestigious Northwestern University Medical School. Dr. Jansen then performed his first residency at the University of Illinois in general surgery, followed by another residency at Baylor University's College of Medicine in plastic surgery. Dr. Jansen achieved and maintains board certification in plastic surgery and general surgery, as well as active state medical licenses in Louisiana and Texas.
Dr. Jansen is an Active Fellow in the American Association of Plastic Surgeons, as well as a Fellow of the American College of Surgeons. As a member of the American Society for Reconstructive Microsurgery and the American Society of Plastic and Reconstructive Surgery, Dr. Jansen offers progressive surgical techniques for complex and complicated reconstructive cases. He is also a member of the American Cleft Palate Craniofacial Association and the Louisiana Society of Plastic and Reconstructive Surgery. He currently serves as the Chief and Program Director of the Division of Plastic Surgery for Tulane University and is internationally renowned in the area of facial fillers, specifically with lip augmentation procedures.
"Top Surgeons" – New Orleans Magazine, Aug 2002
"Best Doctor for Women – Coast to Coast" – Ladies' Home Journal, April 2002
"National Register's Who's Who in Executives And Professionals" 2001-2002 edition
"Top Doctors" New Orleans Magazine, 8/97, 8/98
"100 Best Doctors in America", 1995
Follow me on Social Media
Medical Privileges
Our Reviews
"Dr. David Jansen is an awesome doctor. He provides adequate information before, during, and after surgery. The results of my liposuction and abdominoplasty was absolutely amazing!!! Thanks Dr. Jansen for creating a better me."
S.P.
Vitals
"Dr. Jansen is an Amazing surgeon. Im 19 and have been to Dr. Jansen for a skin graph. I was in his office weekly and almost felt part of his crew. They are all very friendly and caring. Dr. Jansen work is amazing and he holds a certain charm. He is very friendly and kind! His office is beautiful. I always enjoy a visit."
Anonymous
Vitals
"His consultation was the greatest. I've gone to other surgeons but he spent the most time with me. He suggested I get another procedure to maximize results. I would have never thought of this myself. I am scheduled for surgery in December after which I will update this. Wait time isn't short but this is expected with a surgeon."
J.
Vitals
"AWESOME DOCTOR WITH AN AWESOME STAFF. ALL ARE VERY FRIENLY & PROFFESIONAL. THEY MAKE YOU VERY COMFORTABLE EVEN THROUGH TOUGH TIMES. HIGHLY RECOMMEND."
Anonymous
Vitals
"Awesome Dr. very nice, felt super confortable, great job!"
Anonymous
Vitals