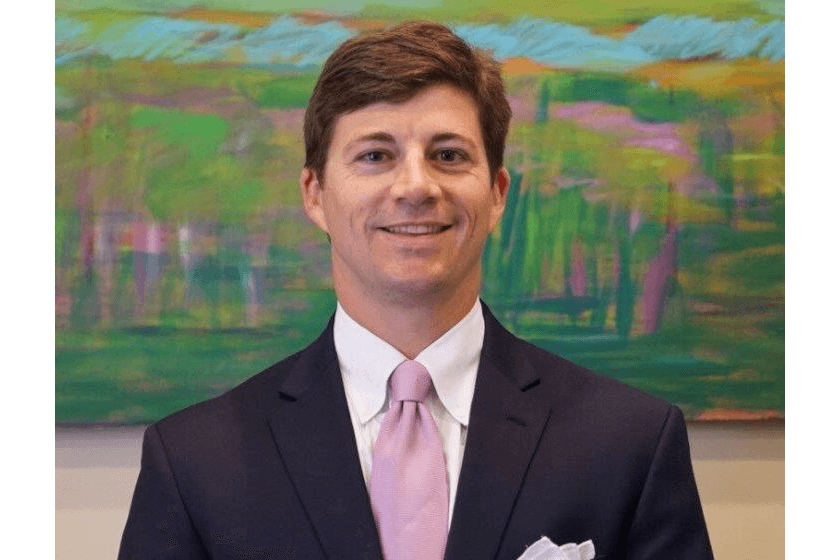 Dr. Guste is a skilled and talented double Board Certified Plastic and Reconstructive Surgeon who joined Jansen Plastic Surgery in 2017. His rigorous training and attention to detail combined with cutting-edge surgical techniques afford his patients excellent results.
Dr. Guste is a native New Orleanian. In his spare time, Dr. Guste enjoys spending time with his wife, Courtney, and his four kids- Clayton, Emerson, Ellen and John. He is an avid hunter and fisherman, which goes hand in hand with his love for cooking and entertaining. His family has owned and operated Antoine's Restaurant in New Orleans since its inception in 1840.
Dr. Guste is a graduate of Jesuit High School in New Orleans. Afterwards, he received his degree in Biology from Louisiana State University in Baton Rouge. From there, he attended Louisiana State University School of Medicine in Shreveport and received his Medical Doctorate in 2009. He then completed five years of internship and general surgery residency at Tulane University Department of Surgery in New Orleans and became a Board Certified general surgeon in 2014. Most recently, he completed an additional three years of plastic and reconstructive surgery fellowship and was chief resident at LSU Department of Plastic and Reconstructive Surgery in New Orleans in 2017 and became Board Certified plastic and reconstructive surgeon in 2018.
Dr. Guste enjoys performing cosmetic and reconstructive surgery of the breast, face and body.
For cosmetic breast, he offers breast augmentation, breast lift, and breast reduction surgery, as well as fat grafting for a more perfect result. He also has a strong interest in breast reconstruction and trained under some of the best microsurgeons in the country. Whether autologous or implant-based reconstruction, Dr. Guste offers patient-centered and aesthetic reconstructive surgery to women undergoing treatment for breast cancer.
For the face, Dr. Guste and his team offer surgical and nonsurgical treatments. For nonsurgical treatments, his team performs Laser resurfacing, Microneedling, PRP, and Chemical Peels along with an extensive line of skin care products. Dr. Guste performs BOTOX and injectable fillers such as Juvederm, Voluma, and Restylne products . He believes they are an essential part of maintaining a youthful appearance for both men and women. For surgical techniques of the face, he is skilled at facelift, brow lift, blepharoplasty, chin augmentation, lip augmentation, otoplasty and rhinoplasty. Again, he offers fat grafting to the face to restore volume lost with natural aging and to offer a more refined and natural result.
Dr. Guste also performs body contouring treatments including abdominoplasty or tummy tuck surgery, liposuction, Brazilian butt lifts, and mommy-makeovers. Whether for post partum ptosis, weight loss, or natural aging process, Dr. Guste helps his patients achieve a more youthful contour while restoring self-confidence. Additionally, his team offers CoolSculpting, ThermiSmooth, ThermiVa, and VenusFreeze.
Finally, Dr. Guste will be available to his patients at all times. He believes in a commitment to his patients who have placed their trust in him.
American Society of Plastic Surgeons
Cohn-Rives Surgical Society
Tulane Department of Surgery
Elmo Cerise Award for Best All-Around Surgical Resident

Follow me on Social Media
Medical Privileges
Our Reviews
"Dr. Guste is a wonderful doctor. I feel so fortunate that my surgeon referred me to him when I had a post surgery tissue challenge. Not only is Dr. Guste very caring and personable, but his skill level is excellent. Dr. Guste has a clear level of advanced knowledge when it comes to cutting edge technology and techniques. He is conscientious, dependable and extremely proactive. I would definitely return to Dr. Guste, as well as recommend him to friends and family. He is surrounded with a team of very friendly, supportive and professional associates, too."
D.W.
Healthgrades
"He never made me feel like he was giving me cookie cutter recommendations. He listened to me and met if not surpassed all of my expectations for what I wanted to achieve. I am ecstatic with my results and cannot thank Dr. Guste enough."
C.B.
Healthgrades
"Dr Guste is the best doctor I have ever gone to for Botox and fillers. He will advise you on what will work best for you and takes his time with you!"
L.B.
Facebook
"As a young woman wanting breast reduction I was nervous about a doctor making me feel dumb or naive for wanting this procedure, but that never happened once with Dr. Guste. He was very kind and validating of my feelings. He was never condescending when going over what to expect. This surgery was the best decision I ever made and Dr. Guste made the experience even more positive. I wish more young women had great experiences like mine with their doctors. "
A.
Healthgrades
"I had breast reconstruction due to breast cancer and Dr. Guste preformed my surgery. I could not be more happy with my results. Dr. Guste is a genuine kind and caring person. His bedside manner is calm, warm and welcoming. He is always smiling and genuinely happy. You rarely find a physician as down to earth, personable and easy going as Dr. Guste. He treats you as if you are his only patient. He is a perfectionist, and will deliver the best possible surgical outcomes. I am absolutely thrilled with my results so far. Also His Staff are so friendly, kind, nice and helpful. I highly recommend Dr. Guste for all of your cosmetic / plastic surgery needs."
Anonymous
Facebook