Pre-pectoral implant breast reconstruction in a BRCA 1+ 26 year old patient.
Procedure Details
This 26 year old woman has a strong family history of breast cancer and was BRCA 1 +. She also wanted to be slightly larger in size. We elected to use the IMF incision because it can be hidden well in a bikini. We decided on a pre-pectoral approach for the implant reconstruction because she had adequate subcutaneous tissue to cover the implant and was an active tennis player. We decided on an Allergan SCM 375 cc highly cohesive gel implant. She did remarkably well and was back to playing tennis within a month.
More
Immediate Pre-pectoral recon.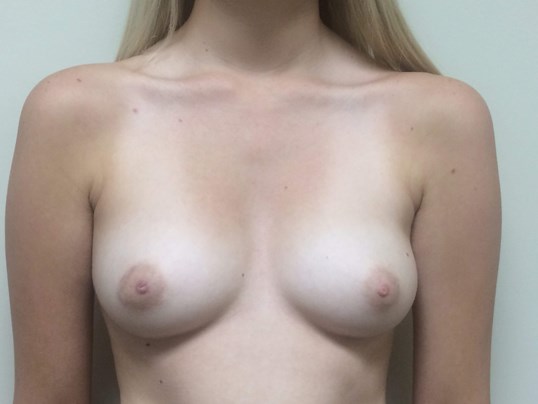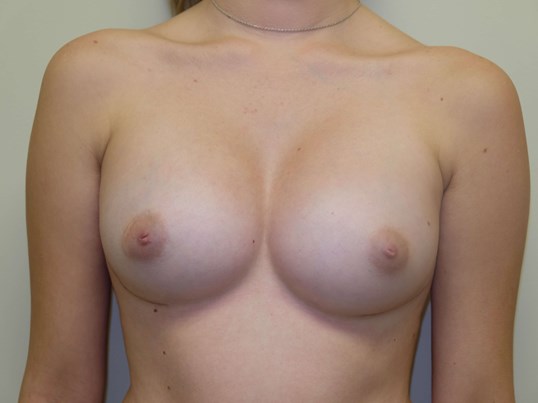 BRCA 1 + 26 y.o. woman underwent bilateral nipple sparing mastectomies with immediate pre-pectoral implant reconstruction. More
Pre-pectoral Breast Recon.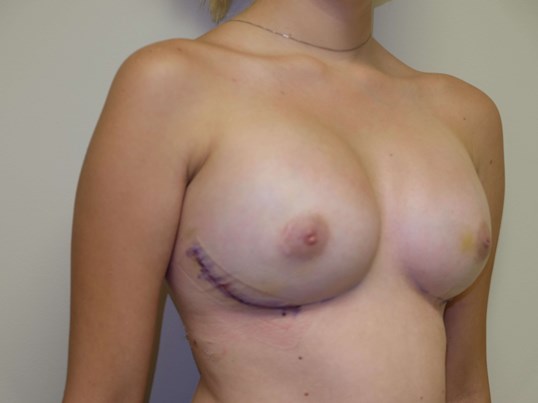 Pre-pectoral Allergan Implants SCM 375 cc. This is an early post op picture to show the incision used to perform the subcutaneous mastectomy and eventually how well it heals. More
Pre-pectoral breast recon.
Location