Weight loss can change a person's life for the better. A slimmer new figure and the ability to wear stylish clothes is a great payback for weight loss. However, for some individuals, an extreme weight loss can create new challenges as the skin adjusts to the new body size and shape. To improve the lower body contour, our New Orleans plastic surgeons perform lower body lift surgery to remove the excess skin and remaining pockets of fat. Sometimes referred to as a body lift 360 or a circumferential lower body lift, this surgery treats the lower abdomen, flanks, lower back and buttocks. During the procedure, the lower body is pulled up, tightened and secured. The results are a smoother skin appearance, a tighter contour, and a beautiful new figure to complete the overall transformation.
During a lower body lift, an incision is made horizontally across the lower abdomen, circling the body. Through these incisions, excess fat pockets will be removed using liposuction and the underlying tissue and muscle will be pulled tight. An experienced surgeon will make every attempt to trim away as much loose skin as possible, while protecting the incision area to minimize scarring.
All lower body lift surgeries are performed under general anesthesia in an accredited surgical facility. The duration of the surgery depends on how many procedures are performed and to what extent. It is common for a surgery of this nature to take 3-4 hours or longer. The recovery can also be quite trying. Most patients will be required to spend a couple of nights in the hospital. It could take 2 weeks or longer before work and normal activities can resume. A lower body lift can create a natural shape and a leaner, more toned figure. Patients who adhere to a healthy lifestyle can enjoy their surgical results for years.
Reviews
"Been with Dr Jansen for four years. He was a great dr to have on my side."
- R.D. /
Healthgrades /
Sep 19, 2019
"As a young woman wanting breast reduction I was nervous about a doctor making me feel dumb or naive for wanting this procedure, but that never happened once with Dr. Guste. He was very kind and validating of my feelings. He was never condescending when going over what to expect. This surgery was the best decision I ever made and Dr. Guste made the experience even more positive. I wish more young women had great experiences like mine with their doctors. "
- A. /
Healthgrades /
Feb 18, 2021
"Dr.Jansen is very informative, answers any questions. He and his staff are friendly & become like family. He changed my life for the better. He is a wonderful doctor and I highly recommend him!"
- B.M. /
Healthgrades /
Oct 30, 2020
"I came to Dr Tandon after chemo for a bilateral breast reconstruction. Afraid of what my future held, Dr Tandon and his staff addressed all my needs with confidence, compassion, and understanding. Cancer effects you physically, mentally, emotionally, and spiritually. A year later, Dr Tandon and Staff gave me back my dignity, self esteem, and self love. To say THANK YOU, is not enough. He turned ugliness into beauty. I am FOREVER grateful"
- E.L. /
Google /
Aug 26, 2020
"Dr Guste is the best doctor I have ever gone to for Botox and fillers. He will advise you on what will work best for you and takes his time with you!"
- L.B. /
Facebook /
Jun 26, 2020
Previous
Next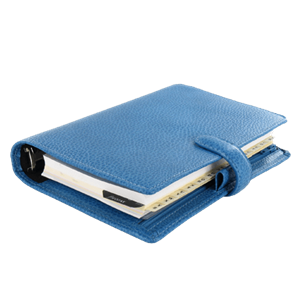 While this procedure produces great results, scarring is inevitable. However, every effort is made to create clean incisions and leave a thin scar line. These incisions are also created low to follow the natural bikini line and keep them hidden if a bathing suit is worn. The scars will continue to heal and fade over time. Most patients feel their sleeker, tighter body outweighs the scarring.
Because of the extent of this procedure, patients may feel discomfort during the recovery process. For this reason, patients are required to stay in the hospital for a couple of days to be monitored and will be prescribed pain medication to help minimize pain and discomfort.
Yes, insurance may cover some portion of a body lift procedure. For massive weight loss patients, there may be chronic skin infections or other issues caused by obesity. This varies by patient condition, insurance policy and procedure. Patient benefits will be discussed during the pre-op meeting with one of our billing and insurance coordinators.
Individuals contemplating a lower body lift will need to be at or near their goal weight. If they anticipate losing a significant amount of weight, this needs to happen first. Once the weight has been lost, a physical will be required to ensure the body has stabilized enough to endure surgery.
Related Procedures