Traditional liposuction has been around for years for patients seeking fat removal. Today, there are many alternatives that can be considered. CoolSculpting, offered by our New Orleans plastic surgeons is a newer, nonsurgical approach to lipo. The procedure, known as cryolipolys, reduces fat by targeting, freezing, and then eliminating fat cells under the skin using a cooling process. This process essentially destroys the fat cells that are targeted and then they are naturally eliminated from the body. Many of our New Orleans plastic surgeons patients prefer this procedure, especially those who do not have a lot of fat to be removed. This procedure does not require incisions or sutures, and it results in a slimmer figure depending on the areas being addressed.
Reviews
"Been with Dr Jansen for four years. He was a great dr to have on my side."
- R.D. /
Healthgrades /
Sep 19, 2019
"Top notch service. I felt so taken care of throughout the whole process."
- E.S. /
Google /
Apr 03, 2023
"Dr Tandon and his entire staff are wonderful. They make you feel at ease, explain everything, and answer all your questions and concerns. You are never rushed and treat you with respect."
- M.G. /
Google /
Mar 21, 2023
"Very professional and nice physician and RN. Dr. Tandon did an excellent job with my plastic surgery!"
- W.R. /
Google /
Jan 01, 2023
"I can't say enough positive things about Dr.Ravi Tandon. He made me feel my very best when I was at my absolute worst. He is so compassionate, understanding, caring, and thorough, and makes you feel like a person, not just another patient. His surgical experience is like none other. He did my breast reconstruction surgeries and his work is pristine! My other doctors are always complimenting his work. He is an amazing person and doctor. I promise you won't find anyone better than him. Dr.Ravi Tandon is the best and I would recommend him to anyone. He always goes above and beyond for his patients. I love him and his staff!"
- K.H. /
Google /
Nov 14, 2022
Previous
Next
During a CoolSculpting procedure, the device pulls body fat up between the cooling panels, where the freezing process will ensue. Patients will feel some pressure and possible mild pain. Most CoolSculpting treatments will only last about an hour. Following the procedure, patients will have some redness and tingling sensation on the areas treated, but this typically subsides quickly.
All CoolSculpting procedures are performed in an accredited surgical facility. No anesthesia or numbing medication is necessary due to the procedure's noninvasive process, and patients are immediately released to normal activity following treatment. Patients will begin to see results within several weeks. On average, it takes about two full months for the most dramatic results to take shape due to frozen fat cells naturally dissolving from the body over time. Patients should adhere to a healthy diet and eating plan to help maintain results.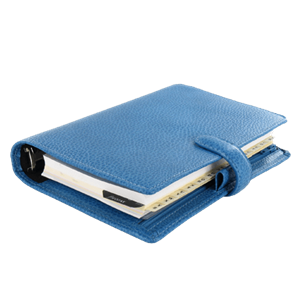 Yes. This is a fat dissolving process that has been proven to eliminate fat from the body. Studies show that with one treatment, patients experienced a 20% reduction in fat after two months and a 25% reduction in fat after 4 months.
Yes. This procedure was developed by Harvard scientists and approved by the FDA in 2010. At that time, the safety and efficacy of CoolSculpting were proven. It is a noninvasive, non-surgical procedure that does not require in any downtime.
Once the fat is frozen, dissolved and eliminated, these particular fat cells will be gone forever. However, remaining fat cells can enlarge, so it is important to adhere to a healthy diet and fitness program to maximize the results long-term.
This will be decided during your consultation. For many individuals, one full treatment is enough to obtain the desired results, although some patients may need more than one, depending on how much fat will be removed.
Related Procedures