Male fitness surgery is a term given to a suite of procedures that use an implant to create a muscular, more defined appearance. Our New Orleans plastic surgeons offer bicep augmentation surgery to dramatically increase the size and definition of the upper arm muscles. Implants not only improve the aesthetic appearance of the upper arm, they can also correct a muscle imbalance that has resulted from a physical or congenital defect, or improve disproportionate bicep development. Bicep implants are made of silicone and come in various sizes and shapes depending on the goals of the patient. Once they are surgically put into place within the upper arm, they resemble and feel like real muscle.
Individuals in relatively good physical condition, who wish to gain bulk and definition in the bicep region, are good candidates for a bicep augmentation procedure. Bicep implants address the following:
Thin or poorly defined bicep muscles.
A muscle imbalance in the arms.
Men or women who can't achieve the upper arm toning they desire.
Reviews
"Been with Dr Jansen for four years. He was a great dr to have on my side."
- R.D. /
Healthgrades /
Sep 19, 2019
"Very Satisfied with the outcome. Everyone has been great"
- F.O. /
Healthgrades /
Feb 13, 2020
"Doctor Jansen took the time to listen to my concerns and issues and was able to help. He was always willing to answer questions and I was not rushed in my office visits. My experience was very positive and I am very happy with the results."
- K.C. /
Healthgrades /
Feb 13, 2020
"I met with Dr. Tandon 4 days post a chemo treatment to discuss breast reconstruction options. I was not looking my best (bald, glass, bags under my eyes, and sweatpants) so I walked in feeling self conscious. Dr. Tandon was amazing. He took his time explaining everything and what he thought was best options for me. He made me feel confident and beautiful on a day I felt the worst. I cannot wait to see my results in a few months!"
- K.L. /
Google /
Feb 09, 2020
"He never made me feel like he was giving me cookie cutter recommendations. He listened to me and met if not surpassed all of my expectations for what I wanted to achieve. I am ecstatic with my results and cannot thank Dr. Guste enough."
- C.B. /
Healthgrades /
Feb 06, 2020
Previous
Next
During bicep augmentation surgery, a pocket is created within the bicep muscle and the implant is inserted to reside firmly within this pocket. The incision is usually made in the underarm region or in the natural crease of the arm where the upper and lower arm meets. Both of these incision patterns easily hide any scarring that may exist after surgery. The results following this surgery are a more defined and shapelier bicep area.
After bicep augmentation surgery, men should not lift weights or workout with weights for an extended time period, or until the surgical site has properly healed. Most patients are given the green light to begin working out again around 4-6 weeks. Immediately after surgery, there will be some bruising and swelling. This will subside within the first couple of weeks and the results will be evident. Men are able to have gorgeous biceps that time spent in the gym simply cannot achieve.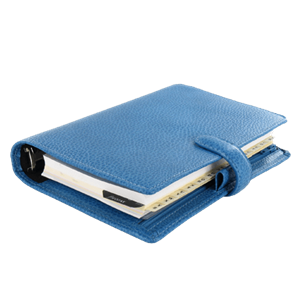 Men who are interested in male fitness surgery are encouraged to schedule a consultation to discuss all of the alternatives. We offer calf augmentation surgery as well as abdominal etching to create outstanding results that mirror hours spent in the gym. Cosmetic surgery of this nature is designed to help men when diet and exercise alone cannot deliver the desired results. We look forward to meeting you and helping you achieve the body of your dreams!
Related Procedures