When comparing the male and female anatomies, one of the most obvious differences is the feminine breasts versus the masculine chest. Sometimes called chest contouring, female to male (FTM) top surgery is a mastectomy procedure that removes breast tissue and contours the chest and areola for a more masculine look. Patients that have large breasts or poor skin elasticity may also need a skin removal or tightening procedure so that the chest is firm and taut after healing. Sometimes, patients will ask for a reduced nipple size, which can be completed during this procedure while the nipple-areola complex (NAC) is being positioned. Pectoral implants can be added for patients that wish to have a muscular, toned chest appearance. Our New Orleans plastic surgeons are experienced in performing highly customized FTM top surgeries so that each patient's individual aesthetic goals are achieved. Contact Jansen Plastic Surgery in New Orleans, LA to schedule a consultation with a member of our team to learn how we can help you with your transition. Insurance companies have not covered the reshaping of the chest into a more masculine shape. We take care of many non-binary patients with these techniques. We spend a considerable amount of time and planning to make sure their final result is cosmetically pleasing.
In order to provide a dynamic final result, our skilled surgeons will use their best judgment when choosing which surgical technique to use during your surgery. Some factors that will help them make this decision include your chest size, your skin elasticity, and your ultimate goal. Your natural nipple and areolas will be preserved and reused but are typically moved to match your new contours. Incisions will all be carefully created to minimize potential scarring. Our biggest decision is how we should address the nipple. We usually want to preserve the function and sensation of the nipple. But if the breast is too large or ptotic we would recommend a free nipple graft. This is necessary in these larger chested patients in order to avoid excess volume of breast tissue around the new nipple Some of the techniques used by our surgeons include:
Keyhole

Buttonhole Technique

Double Incision

Periareolar

Keyhole

Vascularized nipple

Free nipple
Your surgery will be performed as an outpatient procedure under general anesthesia. FTM surgery is highly customized to the needs of each individual patient. Your surgeon will discuss the surgical technique to be used and what to expect during and after surgery before placing you under anesthesia, including information on scar management. Following the completion of your procedure, our team will help you into a compression vest that will need to be worn for up to a month. This will help to minimize swelling and bruising. A member of our team will provide you with detailed aftercare instructions and schedule your follow-up visits. You are encouraged to attend each follow-up visit so that your surgeon can monitor the progress of your healing.
FTM & Non-Binary Top Surgery Reviews
"I had gender affirming top surgery (chest masculinization) with Dr. Jansen. He was kind and pragmatic about my desires and possible results. I know there's a large variance in potential outcomes, but i feel like he did a superb job overall, and i couldn't be happier. His staff is also very kind, and i felt like the experience was overall affirming and positive. "
- D. /
Healthgrades /
Sep 08, 2021
Previous
Next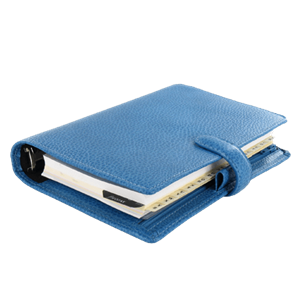 Frequently Asked Questions
As these surgeries are highly customized, prices vary from one patient to the next. During your consultation with one of our New Orleans surgeons, a detailed treatment plan will be created and we will be better able to discuss costs and payment options.
Certain body contouring procedures, such as liposuction, can help complete your transformation from the female to the male body. If you are interested in complementary procedures to further your transition, our surgeons can help you plan for these procedures during your FTM top surgery consultation.
"Dog ears" are described as the excess skin and fat that can sometimes be created during FTM top surgery. This can often be avoided by incorporating extra liposuction during your surgery. The areas that may require extra attention include the armpits and the sides of the chest. After surgery, patients should maintain a healthy and stable weight to avoid developing dog ears.
While having less breast tissue technically lowers your risk of developing breast cancer, there is no clear answer on whether FTM can eliminate the risk altogether. High levels of estrogen from hormone replacement therapy can increase the risk of breast cancer in certain individuals. Patients should continue to perform self-exams regularly and have their doctor perform a chest exam once yearly to detect any areas of concern.