Rhinoplasty enhances the appearance of a nose that one may consider to be too wide, too large, "crooked", or have a prominent bump on top. This surgery reshapes and sculpts the bone and cartilage within the nose while protecting the natural airflow from the nasal passage. The goal of rhinoplasty is to create a result that looks natural and blends with the rest of the face. Patients should have realistic expectations and understand this procedure will change the appearance of their face. Rhinoplasty patients must be at least 16 years of age to ensure that the nose is fully developed.
Rhinoplasty Reviews
"I had Rhinoplasty done and also Breast Augmentation at the same time in January. I remember being so nervous for my consultation, but I was soon put at ease after meeting Dr. Jansen. He listens to your concerns and wants each patient to have the best results possible. I had my nose broken as a child, and my confidence was stolen from me ever since then.Dr Jansen talked to me about what I wanted specifically. I didn't want to look like a different person, I just wanted to have the nose I was born with. I saw another review in which the person was negative and said they were uncomfortable having to put on a robe and be in a small room. Well if you are going to a plastic surgeon, shouldn't you expect to have to put on a robe and be uncomfy just a little? I have never experienced anything but professionalism from his staff, be it in person or on the phone. My husband accompanied me to my consultation, and also really felt confident in Dr. Jansen. My results are amazing, and I would not go to anyone else should I ever need any other type of plastic surgery in the future. Dr. Jansen is wonderful, caring, and meticulous about his work. Thank you so much Dr. Jansen from the bottom of my heart: For helping me to regain my confidence that was lost for so long, and for being such a good Doctor. Loving my results!!!!!!!!"
- C. /
Vitals /
May 07, 2013
Previous
Next
Many surgeons prefer the open rhinoplasty approach during nose surgery because they can gain a better view and better access to the inside of the nose. The incision using this approach is made on the skin between the nostrils or under the nose near the nostrils. Once the incision is made, the skin is moved back to allow access to the internal structures. The incision lines, which heal nicely leaving scars barely visible, are fairly small and usually measure between 2-3 mm.
The closed rhinoplasty technique is used on noses that have features that are easily corrected. It is commonly used when the tip of the nose has good shape and is not too long, too wide, over or under projected. The incision during this approach is not visible after surgery because it is made on the inside of the nose.

Rhinoplasty is performed under general anesthesia in an accredited surgical facility and typically takes around 1-2 hours to complete. It is considered an outpatient procedure. After surgery, patients will wear a nose splint and will experience bruising and swelling around the nose and eyes. Once the bandages and splint are removed, the nose will look normal, but it may take longer for the bruising to subside completely. It can take up to a full year for the nose to gain its final contour and softness.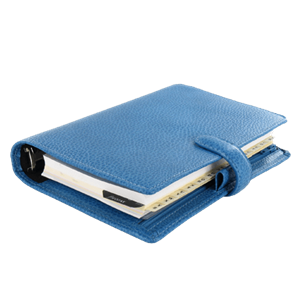 Are Surgery Fears Normal?
Yes, and this fear is always elevated when surgery involves the face. However, more than 350,000 people in the U.S. undergo rhinoplasty each year making it one of the most common cosmetic surgeries. One way to help calm your fears is to make sure you find a reputable and skilled surgeon that has extensive experience with nose surgery.
About half of rhinoplasty patients will benefit from a manual nasal fracture during surgery. This planned break allows access to perform certain functions during surgery such as narrowing the width of the nose or correcting an asymmetrical nose. This is a common practice and heals within just a few weeks following surgery.
Nasal packing is the insertion of gauze and/or cotton packs into the nasal chamber after surgery. These are used to control bleeding, but are not necessary 100% of the time. They are generally used if the surgery includes the septum.
Is Surgery the Only Answer?
Noses that are too large or too wide, or have a specific deformity may only be able to be enhanced through nose surgery. However, the look of some noses may be able to be enhanced using an injectable filler such as collagen, calcium hydroxyapatite, or fat taken from another part of the body, "injection rhinoplasty" may be an option before resorting to surgery. This is an in-office procedure that can help to soften and camouflage a bump, alter the tip of the nose, and smooth out irregularities.
Related Procedures