Our Metairie plastic surgeons offer pectoral implant surgery (pec implants) for men who are in good shape but are ready to get a little help to achieve the muscular chest appearance they work hard to try and attain. Pec implant surgery places a solid silicone implant under the chest muscle to give a man a more defined, muscular looking chest. Implants can also help men who have an underdeveloped chest due to genetics. This surgery has become especially popular for men who are heavily involved in fitness and weight lifting. Pec implants are made in various sizes and shapes and once they are in place under the chest wall, they look and feel like real chest muscle.
Reviews
"Been with Dr Jansen for four years. He was a great dr to have on my side."
- R.D. /
Healthgrades /
Sep 19, 2019
"I had such a seamless experience with Dr. Jansen and his staff (Angie is phenomenal). I recently underwent liposuction and a breast augmentation with silicone implants done at Crescent City Surgical Center in Metairie (5 stars on the place, too). My recovery has been going well and my results are EXACTLY what I had hoped for. Dr. Jansen listened to all of my concerns and addressed them PERFECTLY. I am thrilled, to say the least. THANK YOU for giving me my body back after kids!!"
- D.L. /
Other /
May 25, 2021
"After reading others' very positive reviews, I reached out to Jansen Plastic Surgery for the DIEP Flap surgery. It was the best decision I made throughout my journey following a cancer diagnosis. Dr. Jansen is talented, detail oriented, and kind. His clam demeanor was very reassuring in what was a very scary time for me. His team in the office is professional and just as caring. I am a year out from surgery without any complications doing all the activities I love. I couldn't be more pleased with my results. Thank you Dr. Jansen!"
- Anonymous /
Healthgrades /
May 20, 2021
"As a young woman wanting breast reduction I was nervous about a doctor making me feel dumb or naive for wanting this procedure, but that never happened once with Dr. Guste. He was very kind and validating of my feelings. He was never condescending when going over what to expect. This surgery was the best decision I ever made and Dr. Guste made the experience even more positive. I wish more young women had great experiences like mine with their doctors. "
- A. /
Healthgrades /
Feb 18, 2021
"Dr.Jansen is very informative, answers any questions. He and his staff are friendly & become like family. He changed my life for the better. He is a wonderful doctor and I highly recommend him!"
- B.M. /
Healthgrades /
Oct 30, 2020
Previous
Next
During the initial consultation, we will discuss the various types of implants to consider for this procedure. The implant size and shape will be determined based on the patient's aesthetic desires. The goal during surgery is to use an implant that forms naturally to the shape and curves of the existing muscle tissue so that a natural result can be attained. The surgery is performed using general anesthesia and typically takes about 1-2 hours to complete. In most cases, it is performed endoscopically. Endoscopic surgery uses a thin tube that has a tiny camera attached to the end. This guides the surgeon through the patient's body to perform the surgery with exact precision. A small incision is made in the armpit and then the implant is inserted into a pocket that is created within the natural muscle so that the implant can be fitted and secured into its new position. Once the implant is in place, the incisions are closed and the patient will wear a special support/compression garment.
After surgery, there will be some swelling and bruising, as well as some moderate pain. Patients will wear a surgical garment to help reduce swelling. Within 1-2 weeks, the swelling, bruising and soreness are usually gone. It takes about 6-8 weeks for most patients to make a full recovery and for the final results to be shown. It is advised that any exercise, such as weight lifting, be avoided for at least 2 full months to allow the chest to completely heal.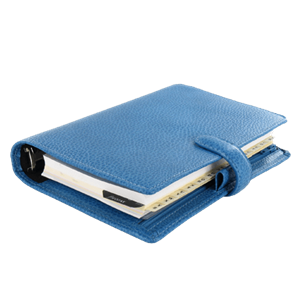 Yes, in many cases liposuction is a part of this surgery. The surgeon will remove excess fat, and possibly use some of the existing fat to help sculpt the chest. In some cases, implants may not even be needed and pectoral etching may be considered. This is a surgery that does not use implants to fill out the chest, but instead uses the patient's own fat through a special liposuction technique to reshape and contour the pectoral area.
Combine With Other Procedures?
Pectoral implant surgery, in many cases, is considered a procedure that falls within the male fitness category. To compliment this surgery, there are other options for men who wish to attain a more muscular appearance. Surgeries such as calf and bicep implants are similar procedures that assist men in helping to develop the look of a muscular, more defined physique that hours in the gym cannot attain.
Patients can return to routine workouts about 6-8 weeks after surgery. The chest needs time to recover and the implants need time to settle into their new position. The surgeon will give clearance to resume exercise around this timeframe.
Related Procedures