Do you have loose skin on your neck that you have to dress strategically to disguise? Are you tired of choosing your clothes according to how well they hide the excess skin on your neck? Our team of skilled New Orleans plastic surgeons performs neck lift surgery to reduce the appearance of an aging neck. This cosmetic surgery tightens the skin and tissue beneath your chin, as well as your entire neck to address a "double chin" or "turkey neck." By removing and tightening the excess skin and fat to produce a softer neckline, this lower facial surgery at Jansen Plastic Surgery can provide significant enhancements to your profile. Before you call to schedule an appointment, read more about neck lift surgery and the beautiful results it can create.
Your neck lift procedure will be performed on an outpatient basis under general anesthesia. To begin the surgery, an incision will be placed around your ears and possibly underneath your chin. If pockets of fat are present, a form of liposuction would be completed first. Next, any sagging or hanging skin will be trimmed away and the remaining skin will be pulled tight. We tighten and reposition the supporting structures of the face and neck until the desired contour, shape, and smoothness has been achieved. Although stitches will be used to close the incision, scarring should not be visible since incisions are placed beneath your chin.
After neck lift surgery, there will most likely be some swelling, bruising, and discomfort, but these will go away with each passing day. It's important to rest and eliminate high-impact movements and activities for several weeks to assist in the healing period. During this time, fitted clothing near the neck should be avoided. You should see visible outcomes almost immediately. In fact, it has been stated that the neck lift treatment can make one of the most significant improvements to a person's profile, taking a decade off their appearance.
Neck Lift Reviews
"Brilliant , caring, superb skill! The support staff is friendly and professional . After interviewing five other local doctors I chose Dr. Jansen to be my plastic surgeon . I have had two surgeries with him , a breast augmentation and a neck lift with a blepharoplasty. The results are flawless . My boyfriend was so smitten with the results he commissioned an artist to do a life size portrait showing off Dr. Jansen's work. I highly recommend him to anyone ."
- T. /
Vitals /
Mar 25, 2015
Previous
Next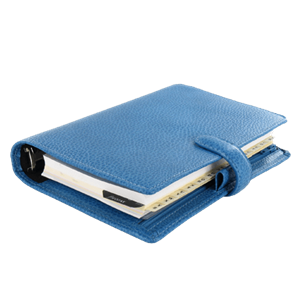 Frequently Asked Questions
The cost of your procedure will be discussed during your consultation with a member of our team. Once one of our surgeons has created your treatment plan, a member of our team will explain costs and explain the payment methods accepted by our practice. To make your neck lift affordable, Jansen Plastic Surgery accepts many payments methods and we can give you information on low-interest financing.
Patients often choose to combine liposuction with their neck lift. This helps to address both excess skin and fat for a smooth overall result. During your consultation, your surgeon will explain this and help you decide whether you would most benefit from a neck lift alone or a combined neck lift/liposuction treatment.
Neck lift surgery is the only way to effectively remove loose skin, especially if it hangs or droops. Jansen Plastic Surgery does offer nonsurgical skin tightening treatments such as Thermi-tight that can produce nice improvements, but surgery can more dramatically smooth and redefine the contours of your neck. Our patients sometimes choose to combine surgical and nonsurgical procedures for beautiful and dynamic results. Ask your surgeon about combining procedures during your consultation!
Your surgery will include the placement of three incisions, one below the chin and two behind the ears. However, the placement of the incisions is done carefully so that they are easy to disguise once they have healed. Our plastic surgeons are all trained to limit the risk of scarring using careful and precise techniques. You can also minimize the appearance of your scars by diligently caring for your incisions after surgery. A member of our team will provide you with aftercare instructions and teach you how to help your incisions heal flat and thin.