A brow lift can correct droopy, sagging eyebrows by elevating them to give the face a more alert, awake appearance. This procedure is sometimes confused with a forehead lift. While both produce similar results, the incision technique is different. A brow lift places the incision either directly above the eyebrow (direct brow lift), or in the middle to lower section of the forehead. A forehead lift places the incision along the hairline, which lifts the forehead and elevates the eyebrows to a higher position. Each method will be discussed in detail during the initial consultation.
Reviews
"Been with Dr Jansen for four years. He was a great dr to have on my side."
- R.D. /
Healthgrades /
Sep 19, 2019
"As a young woman wanting breast reduction I was nervous about a doctor making me feel dumb or naive for wanting this procedure, but that never happened once with Dr. Guste. He was very kind and validating of my feelings. He was never condescending when going over what to expect. This surgery was the best decision I ever made and Dr. Guste made the experience even more positive. I wish more young women had great experiences like mine with their doctors. "
- A. /
Healthgrades /
Feb 18, 2021
"Dr.Jansen is very informative, answers any questions. He and his staff are friendly & become like family. He changed my life for the better. He is a wonderful doctor and I highly recommend him!"
- B.M. /
Healthgrades /
Oct 30, 2020
"I came to Dr Tandon after chemo for a bilateral breast reconstruction. Afraid of what my future held, Dr Tandon and his staff addressed all my needs with confidence, compassion, and understanding. Cancer effects you physically, mentally, emotionally, and spiritually. A year later, Dr Tandon and Staff gave me back my dignity, self esteem, and self love. To say THANK YOU, is not enough. He turned ugliness into beauty. I am FOREVER grateful"
- E.L. /
Google /
Aug 26, 2020
"Dr Guste is the best doctor I have ever gone to for Botox and fillers. He will advise you on what will work best for you and takes his time with you!"
- L.B. /
Facebook /
Jun 26, 2020
Previous
Next
There are several techniques that can be considered during a brow lift procedure. Some of the approaches are interchangeable with a forehead lift, but may be used to achieve different objectives.
Also known as a direct brow lift, this approach places the incision in the natural crease of the upper eyelid. Depending on the structure of the brow, an incision can also be made at the brow hairline to complete this process. Weak and sagging skin and tissue will be lifted and reattached to the brow bone. This approach does not affect the forehead and works to treat a sagging eyebrow and eyelid.
This approach provides a subtle change in the position of the eyebrows. It uses several small (1-inch or smaller) incisions near the hairline of the forehead where an endoscope (specialized camera) is placed, and surgical tools are used to elevate the eyebrows. The stitches are located inside the incision to help minimize scarring. While this technique is a common approach, sometimes the results can be unpredictable.
This approach places the incision lines several inches above the hairline of the head. These incisions are typically long, yet still hidden by the patient's hair. This technique repositions the eyebrows by pulling them up to offer an alert and revitalized appearance. Sometimes hair will need to be removed during the incision closure process where the skin is reattached. This particular approach does offer dramatic results and in most cases actually repositions the hairline higher.
All brow lifts are performed under general anesthesia as an outpatient procedure in an accredited surgical facility. The surgery typically takes around 2 hours to complete depending on the approach. Patients can generally return to work and resume normal activities within a few days following surgery. Patients may feel that their new facial structure is not as symmetrical as it should be, nor how they anticipated. This is a common anxiety. Facial features will settle and take on a natural look within a few weeks. It may take several months for the optimal surgical results to take effect.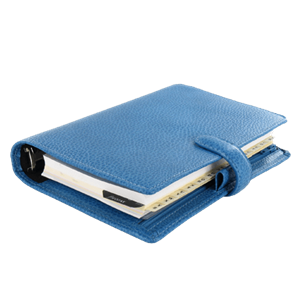 This will be discussed in detail during your initial consultation. Many times, the effects of aging take place in the forehead region alone. If wrinkles, loose skin and sagging eyebrows exist on the forehead, then a brow lift or forehead lift may be sufficient. For drooping jowls and wrinkles along the lower area of the face, then another procedure such as a full facelift may be worth consideration. Sometimes these procedures can be combined for maximum results.

While a brow lift produces results that allow patients to appear more awake and alert, the results are often subtle. An experienced surgeon will work within the confines of a patient's facial structure and skin tone to create natural results that avoid a wide-eyed or hyper-alert appearance.
No, not necessarily. BOTOX is a great non-surgical option that can improve the wrinkles and fine lines of the forehead. However, it will not lift the forehead and improve sagging and drooping features if they exist. Patients who are contemplating surgery may want to try BOTOX first and see if the results satisfy their aesthetic goals. If BOTOX proves ineffective, then a brow lift will probably help in this area.
The incisions made during a brow lift procedure are usually well-concealed once they heal. Whether they are placed in the hairline or brow line, every effort is made to keep the incisions along natural folds and hairlines so they are not visible after surgery.
Related Procedures