A brow lift can correct droopy, sagging eyebrows by elevating them to give the face a more alert, awake appearance. This procedure is sometimes confused with a forehead lift. While both produce similar results, the incision technique is different. A brow lift places the incision either directly above the eyebrow (direct brow lift), or in the middle to lower section of the forehead. A forehead lift places the incision along the hairline, which lifts the forehead and elevates the eyebrows to a higher position. Each method will be discussed in detail during the initial consultation.
Reviews
"Been with Dr Jansen for four years. He was a great dr to have on my side."
- R.D. /
Healthgrades /
Sep 19, 2019
"I had gender affirming top surgery (chest masculinization) with Dr. Jansen. He was kind and pragmatic about my desires and possible results. I know there's a large variance in potential outcomes, but i feel like he did a superb job overall, and i couldn't be happier. His staff is also very kind, and i felt like the experience was overall affirming and positive. "
- D. /
Healthgrades /
Sep 08, 2021
"I went to Dr. Tandon for a much needed breast reduction to help with chronic pain. I have had 12+ surgeries for cleft lip and palate repair so this was not my first rodeo with a surgery. I found Dr. Tandon to have such a comforting sense of quiet confidence and I immediately trusted him. Throughout consultations, pre op, surgery, and post op he was always the perfect mix of reassuring and casual which really helped my medical anxiety. His demeanor and professionalism always set me at ease. I told Dr. Tandon that I just wanted to look proportionate for my size and to not be in pain and he assured me that he could do that for me. I am a month post op and haven't had any back pain yet -- I could cry! I felt secure enough to leave my sizing up to him and his expertise and I I am incredibly happy with my results and the quality of care from him and his staff. I would recommend him highly to anyone in the area looking for a plastic surgeon."
- B.F. /
Google /
Sep 08, 2021
"The journey of knowing Dr.Tandon over the last few years brings me to tears. I still remember the day my mom found out the pain she had been having in her breast was indeed cancer. Then it began..all the appointments, tests, surgeries, all watching my mom with her courage and strength as I was a wreck inside. Her oncology surgeon Dr. Colfry recommended Dr. Tandon and assured us he was "who he would send his own mom to." Meeting Dr. Tandon immediately became my mom's safe place. His demeanor and gentle spirit was exactly what she needed. He has a calm confidence about him that lets you relax and trust, and that's not easy these days. My mom smiled and lit up whenever she saw him and always called him her "favorite." Naturally, when I underwent my breast reduction earlier this year, there was no question who I chose. For my own experience as a patient I was so grateful to the kindness I received. The girls at the front desk were always friendly and helpful. Shannon, Dr. Tandon's nurse was such an amazing support. She was with me every step of the way and was incredible when she removed my drains..I didn't feel a thing! The very first week after surgery, I felt like I had a neck and back transplant. It's been 4 months now and I went from having burning pain every day to being pain free! There are no words deserving enough that I can give to describe my gratitude for receiving that gift. It's been a two year journey knowing Dr. Tandon, and my courageous mom continues to endure her battle with breast cancer. But I can't express enough, the value in the "knowing" that we're not alone in this. To see the smile on mom's face when you even say her doctor's name, is priceless. Dr. Tandon, with all the uncertainty, panic, and fear that we've faced on this long road, thank you for being a safe place for us. You will always be a blessing to my family."
- K.M. /
Google /
Jul 02, 2021
"Dr. Tandon is a wonderful and caring doctor. I love love love him and Shannon! Everyone in the office are extremely nice! I would recommend him fifty million times!!"
- G.M. /
Google /
Jun 22, 2021
Previous
Next
There are several techniques that can be considered during a brow lift procedure. Some of the approaches are interchangeable with a forehead lift, but may be used to achieve different objectives.
Also known as a direct brow lift, this approach places the incision in the natural crease of the upper eyelid. Depending on the structure of the brow, an incision can also be made at the brow hairline to complete this process. Weak and sagging skin and tissue will be lifted and reattached to the brow bone. This approach does not affect the forehead and works to treat a sagging eyebrow and eyelid.
This approach provides a subtle change in the position of the eyebrows. It uses several small (1-inch or smaller) incisions near the hairline of the forehead where an endoscope (specialized camera) is placed, and surgical tools are used to elevate the eyebrows. The stitches are located inside the incision to help minimize scarring. While this technique is a common approach, sometimes the results can be unpredictable.
This approach places the incision lines several inches above the hairline of the head. These incisions are typically long, yet still hidden by the patient's hair. This technique repositions the eyebrows by pulling them up to offer an alert and revitalized appearance. Sometimes hair will need to be removed during the incision closure process where the skin is reattached. This particular approach does offer dramatic results and in most cases actually repositions the hairline higher.
All brow lifts are performed under general anesthesia as an outpatient procedure in an accredited surgical facility. The surgery typically takes around 2 hours to complete depending on the approach. Patients can generally return to work and resume normal activities within a few days following surgery. Patients may feel that their new facial structure is not as symmetrical as it should be, nor how they anticipated. This is a common anxiety. Facial features will settle and take on a natural look within a few weeks. It may take several months for the optimal surgical results to take effect.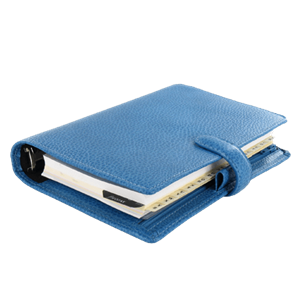 This will be discussed in detail during your initial consultation. Many times, the effects of aging take place in the forehead region alone. If wrinkles, loose skin and sagging eyebrows exist on the forehead, then a brow lift or forehead lift may be sufficient. For drooping jowls and wrinkles along the lower area of the face, then another procedure such as a full facelift may be worth consideration. Sometimes these procedures can be combined for maximum results.

While a brow lift produces results that allow patients to appear more awake and alert, the results are often subtle. An experienced surgeon will work within the confines of a patient's facial structure and skin tone to create natural results that avoid a wide-eyed or hyper-alert appearance.
No, not necessarily. BOTOX is a great non-surgical option that can improve the wrinkles and fine lines of the forehead. However, it will not lift the forehead and improve sagging and drooping features if they exist. Patients who are contemplating surgery may want to try BOTOX first and see if the results satisfy their aesthetic goals. If BOTOX proves ineffective, then a brow lift will probably help in this area.
The incisions made during a brow lift procedure are usually well-concealed once they heal. Whether they are placed in the hairline or brow line, every effort is made to keep the incisions along natural folds and hairlines so they are not visible after surgery.
Related Procedures