Our New Orleans plastic surgeons use facial implants to bring contour and balance to the face. For men and women who have a recessed chin or a weak chin appearance, chin implants are a great option to lengthen and enhance the chin and lower jaw. Our New Orleans plastic surgeons perform chin implant surgery with a biocompatible flexible silicone implant. During the consultation, the various sizes and shapes will be discussed so that the right aesthetic result can be achieved. For patients who prefer a nonsurgical approach, if they are candidates, an injectable filler may be used to improve the area. Fillers do not last forever and the results will not be as dramatic as an implant. Chin implant surgery is safe and effective and can create a gorgeous new facial profile.
Reviews
"Been with Dr Jansen for four years. He was a great dr to have on my side."
- R.D. /
Healthgrades /
Sep 19, 2019
"Top notch service. I felt so taken care of throughout the whole process."
- E.S. /
Google /
Apr 03, 2023
"Dr Tandon and his entire staff are wonderful. They make you feel at ease, explain everything, and answer all your questions and concerns. You are never rushed and treat you with respect."
- M.G. /
Google /
Mar 21, 2023
"Very professional and nice physician and RN. Dr. Tandon did an excellent job with my plastic surgery!"
- W.R. /
Google /
Jan 01, 2023
"I can't say enough positive things about Dr.Ravi Tandon. He made me feel my very best when I was at my absolute worst. He is so compassionate, understanding, caring, and thorough, and makes you feel like a person, not just another patient. His surgical experience is like none other. He did my breast reconstruction surgeries and his work is pristine! My other doctors are always complimenting his work. He is an amazing person and doctor. I promise you won't find anyone better than him. Dr.Ravi Tandon is the best and I would recommend him to anyone. He always goes above and beyond for his patients. I love him and his staff!"
- K.H. /
Google /
Nov 14, 2022
Previous
Next
A common technique for this procedure uses a silicone implant that is moved through an incision made under the chin. The implant is then placed directly over the bone along the lower jaw. A pocket might be constructed to hold it, which may involve shaving the jawbone to help fit the implant in place. Surgical sutures will be used to attach the implant to the chin bone. In some cases, the incision will be made on the inside of the mouth. Immediately after surgery, medical tape or a compression dressing will be applied to help protect the implant while the jaw recovers.

Chin augmentation is an outpatient procedure that is performed under general anesthesia at an accredited surgical facility. The entire surgery typically takes about an hour to complete, but it could take longer depending on the technique used. Recovery from this surgery usually takes about 4-6 weeks. During this time, the swelling, discomfort and numbness that occurs in the chin and lower lip will gradually improve. Most patients are pleased with their results and feel that they have a stronger, more defined profile because of the surgery.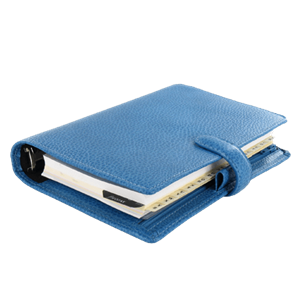 What About a Double Chin?
Chin implants are designed to offer patients a sharper, stronger look to their jaw line. Those who have a "double chin" may be better candidates for a liposuction procedure where the fat within the chin and neck is removed. Sometimes this technique alone can create a new profile and look without needing to have an implant procedure.
It will be very normal to feel numbness and a change in skin sensation following chin augmentation surgery. As the implant gets used to its new habitat, nearby tissue and jaw line structures will also get used to having it there. Several weeks after surgery, this heightened sensation will begin to subside and, over time, normal sensitivity will gradually reappear. It may take up to a full year for patients to regain full sensitivity.
Scarring is very minimal with chin augmentation surgery because the incision is placed either on the inside of the mouth, where it is completely hidden, or it is made under the chin. Even the incision done under the chin will be mostly concealed or hard to see during social situations.
In addition to chin augmentation with implants, some individuals may be suitable candidates for genioplasty. This is a procedure that reshapes the chin by surgically repositioning the chin bone. This procedure is more complex than implants alone and is sometimes considered a reconstructive surgery. In some cases, genioplasty will be done in combination with neck liposuction and chin implants.
Related Procedures