Our Metairie plastic surgeons address and correct ears that are abnormally shaped, considered too large, or protrude outward. Ear pinning and ear reshaping surgery, also known as otoplasty, can bring a significant improvement to a person's self-esteem. Cosmetic ear surgery reshapes and repositions the ears so they fit better with the natural contour of the face. It can be performed for any adult, as well as children as young as 6. If an abnormality is visibly noticeable during early childhood, our Metairie plastic surgeons recommend a surgical correction of the issue before the start of elementary school. Otoplasty allows our patients to show their face from every angle.
The technique used during ear surgery will depend on the abnormality. First, there may be an insufficient amount of ear cartilage to support the fold of the ear, or too much cartilage where the ear canal starts. Both issues will cause the ear to protrude outward. In some cases, the ears may appear too large. Regardless of the condition, the cartilage will usually be addressed and either removed or reshaped. Then, the cartilage will be secured with sutures into a new position closer to the head. The incision is generally placed within the natural folds of the ear so scarring is not an issue.
Reviews
"Been with Dr Jansen for four years. He was a great dr to have on my side."
- R.D. /
Healthgrades /
Sep 19, 2019
"As a young woman wanting breast reduction I was nervous about a doctor making me feel dumb or naive for wanting this procedure, but that never happened once with Dr. Guste. He was very kind and validating of my feelings. He was never condescending when going over what to expect. This surgery was the best decision I ever made and Dr. Guste made the experience even more positive. I wish more young women had great experiences like mine with their doctors. "
- A. /
Healthgrades /
Feb 18, 2021
"Dr.Jansen is very informative, answers any questions. He and his staff are friendly & become like family. He changed my life for the better. He is a wonderful doctor and I highly recommend him!"
- B.M. /
Healthgrades /
Oct 30, 2020
"I came to Dr Tandon after chemo for a bilateral breast reconstruction. Afraid of what my future held, Dr Tandon and his staff addressed all my needs with confidence, compassion, and understanding. Cancer effects you physically, mentally, emotionally, and spiritually. A year later, Dr Tandon and Staff gave me back my dignity, self esteem, and self love. To say THANK YOU, is not enough. He turned ugliness into beauty. I am FOREVER grateful"
- E.L. /
Google /
Aug 26, 2020
"Dr Guste is the best doctor I have ever gone to for Botox and fillers. He will advise you on what will work best for you and takes his time with you!"
- L.B. /
Facebook /
Jun 26, 2020
Previous
Next
All otoplasties are performed under general anesthesia as an outpatient procedure in an accredited surgical facility. The entire surgery typically takes about 2 hours to complete. After surgery, patients will be sent home with their heads wrapped in a compression bandage, which will later be replaced with lighter bandaging. Initially, patients will feel discomfort if they attempt to move their ears. This will subside in a few days. Younger patients will need to be monitored so they do not touch or play with their ears during the healing process.
The results following an otoplasty procedure are long lasting. However, just like any other cosmetic procedure, aging and gravity may cause increased laxity. This could eventually affect the position of the ears. For the most part, the improvements made with this surgery are still significant.
Children between the ages of 4-6 are considered within the ideal range for this surgery. From an anatomical standpoint, the cartilage is still soft and will be easier to remold and manipulate. From a psychological standpoint, having this surgery before starting elementary school can help avoid teasing and ridicule from classmates.
In the majority of cases, both ears are affected. Therefore, surgery is performed on both ears. However, there may sometimes be an abnormality in just one ear. If this is the case, surgery will be performed on the affected ear, which will be made to match the opposing ear.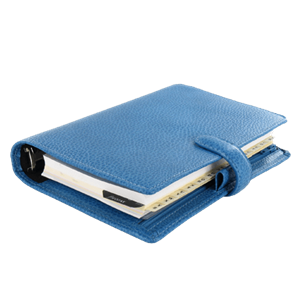 Plan Your Procedure
Procedure Recovery Location

Out-Patient
Contact Us
Related Procedures