If over-the-counter skin care products are no longer providing you with so-so results, learn more about our treatments to rejuvenate the skin, such as microneedling with the Dermapen. Our team at Jansen Plastic Surgery is happy to perform microneedling (also known as collagen induction therapy) at in New Orleans, LA. Microneedling uses many fine-gauge needles to effectively and safely make micro-injuries in the skin. The micro-injuries trigger the natural production of collagen and elastin, two nutrients that contribute to the appearance and health of your skin. Easily performed with other treatments like vitamin serums, microneedling can help reduce pores, scars, and stretch marks. Make an appointment for a consultation at Jansen Plastic Surgery to discover more about microneedling and how we can customize your Dermapen treatment to meet your needs and goals.
Reviews
"Been with Dr Jansen for four years. He was a great dr to have on my side."
- R.D. /
Healthgrades /
Sep 19, 2019
"I had gender affirming top surgery (chest masculinization) with Dr. Jansen. He was kind and pragmatic about my desires and possible results. I know there's a large variance in potential outcomes, but i feel like he did a superb job overall, and i couldn't be happier. His staff is also very kind, and i felt like the experience was overall affirming and positive. "
- D. /
Healthgrades /
Sep 08, 2021
"I went to Dr. Tandon for a much needed breast reduction to help with chronic pain. I have had 12+ surgeries for cleft lip and palate repair so this was not my first rodeo with a surgery. I found Dr. Tandon to have such a comforting sense of quiet confidence and I immediately trusted him. Throughout consultations, pre op, surgery, and post op he was always the perfect mix of reassuring and casual which really helped my medical anxiety. His demeanor and professionalism always set me at ease. I told Dr. Tandon that I just wanted to look proportionate for my size and to not be in pain and he assured me that he could do that for me. I am a month post op and haven't had any back pain yet -- I could cry! I felt secure enough to leave my sizing up to him and his expertise and I I am incredibly happy with my results and the quality of care from him and his staff. I would recommend him highly to anyone in the area looking for a plastic surgeon."
- B.F. /
Google /
Sep 08, 2021
"The journey of knowing Dr.Tandon over the last few years brings me to tears. I still remember the day my mom found out the pain she had been having in her breast was indeed cancer. Then it began..all the appointments, tests, surgeries, all watching my mom with her courage and strength as I was a wreck inside. Her oncology surgeon Dr. Colfry recommended Dr. Tandon and assured us he was "who he would send his own mom to." Meeting Dr. Tandon immediately became my mom's safe place. His demeanor and gentle spirit was exactly what she needed. He has a calm confidence about him that lets you relax and trust, and that's not easy these days. My mom smiled and lit up whenever she saw him and always called him her "favorite." Naturally, when I underwent my breast reduction earlier this year, there was no question who I chose. For my own experience as a patient I was so grateful to the kindness I received. The girls at the front desk were always friendly and helpful. Shannon, Dr. Tandon's nurse was such an amazing support. She was with me every step of the way and was incredible when she removed my drains..I didn't feel a thing! The very first week after surgery, I felt like I had a neck and back transplant. It's been 4 months now and I went from having burning pain every day to being pain free! There are no words deserving enough that I can give to describe my gratitude for receiving that gift. It's been a two year journey knowing Dr. Tandon, and my courageous mom continues to endure her battle with breast cancer. But I can't express enough, the value in the "knowing" that we're not alone in this. To see the smile on mom's face when you even say her doctor's name, is priceless. Dr. Tandon, with all the uncertainty, panic, and fear that we've faced on this long road, thank you for being a safe place for us. You will always be a blessing to my family."
- K.M. /
Google /
Jul 02, 2021
"Dr. Tandon is a wonderful and caring doctor. I love love love him and Shannon! Everyone in the office are extremely nice! I would recommend him fifty million times!!"
- G.M. /
Google /
Jun 22, 2021
Previous
Next
| | | |
| --- | --- | --- |
| Rejuvenation | 4-6 treatments | 4-6 weeks apart |
| Acne Scarring | 6 treatments | 6 weeks apart |
| Stretch Marks | 4-8 treatments | 4-6 weeks apart |
Your microneedling results
Typically, you will see results after the first treatment. Lasting and more significant results will become visible after 4 – 6 treatments (spaced 4 – 6 weeks apart). The condition of your skin will continue to improve over the next 6 – 12 months after a course of treatments, especially when combined with the recommended post-treatment care.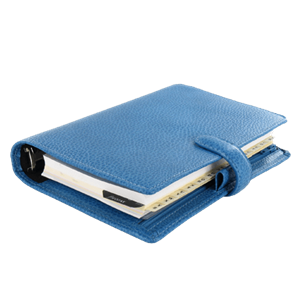 Plan Your Procedure
Average Procedure Time

< 1 Hour

Procedure Recovery Location

Out-Patient
Contact Us
Generally no, but you may experience facial redness for 12-48 hours after the treatment. Most people are able to return to normal daily activities immediately after the treatment. Application of a breathable camouflage will seal the skin and cover any redness for an immediate return to work.
Can I combine treatments?
Are you wondering how soon you can have a DermaPen microneedling treatment after a dermal filler or muscle relaxant injection? While there is no clinical evidence that Dermapen treatments counteract with any particular injectable, it is important to let your clinician know if you have had an injectable treatment, or are planning on having one done in the near future. Your clinician will be able to advise you on when to schedule your treatment appropriately.
Is microneedling painful?
For minimal needle depths, Dermapen treatments are relatively painless. Treatments using depths over 0.5mm may require a topical anesthetic cream to be applied for 15-40 minutes before the procedure. This will render the treatment virtually pain-free.
Related Treatments