Our New Orleans plastic surgeons offer Belotero, a hyaluronic derma filler injection that adds shape, lift, volume, and softness to the skin. Due to its special formulation, our New Orleans plastic surgeons prefer this injection for certain patients where moderate to severe wrinkles exist in the lips, smile lines, and forehead. It is a great filler choice for patients who seek long-term, immediate wrinkle correction, and with one treatment patients will instantly notice a more youthful appearance.
Reviews
"Been with Dr Jansen for four years. He was a great dr to have on my side."
- R.D. /
Healthgrades /
Sep 19, 2019
"I had gender affirming top surgery (chest masculinization) with Dr. Jansen. He was kind and pragmatic about my desires and possible results. I know there's a large variance in potential outcomes, but i feel like he did a superb job overall, and i couldn't be happier. His staff is also very kind, and i felt like the experience was overall affirming and positive. "
- D. /
Healthgrades /
Sep 08, 2021
"I went to Dr. Tandon for a much needed breast reduction to help with chronic pain. I have had 12+ surgeries for cleft lip and palate repair so this was not my first rodeo with a surgery. I found Dr. Tandon to have such a comforting sense of quiet confidence and I immediately trusted him. Throughout consultations, pre op, surgery, and post op he was always the perfect mix of reassuring and casual which really helped my medical anxiety. His demeanor and professionalism always set me at ease. I told Dr. Tandon that I just wanted to look proportionate for my size and to not be in pain and he assured me that he could do that for me. I am a month post op and haven't had any back pain yet -- I could cry! I felt secure enough to leave my sizing up to him and his expertise and I I am incredibly happy with my results and the quality of care from him and his staff. I would recommend him highly to anyone in the area looking for a plastic surgeon."
- B.F. /
Google /
Sep 08, 2021
"The journey of knowing Dr.Tandon over the last few years brings me to tears. I still remember the day my mom found out the pain she had been having in her breast was indeed cancer. Then it began..all the appointments, tests, surgeries, all watching my mom with her courage and strength as I was a wreck inside. Her oncology surgeon Dr. Colfry recommended Dr. Tandon and assured us he was "who he would send his own mom to." Meeting Dr. Tandon immediately became my mom's safe place. His demeanor and gentle spirit was exactly what she needed. He has a calm confidence about him that lets you relax and trust, and that's not easy these days. My mom smiled and lit up whenever she saw him and always called him her "favorite." Naturally, when I underwent my breast reduction earlier this year, there was no question who I chose. For my own experience as a patient I was so grateful to the kindness I received. The girls at the front desk were always friendly and helpful. Shannon, Dr. Tandon's nurse was such an amazing support. She was with me every step of the way and was incredible when she removed my drains..I didn't feel a thing! The very first week after surgery, I felt like I had a neck and back transplant. It's been 4 months now and I went from having burning pain every day to being pain free! There are no words deserving enough that I can give to describe my gratitude for receiving that gift. It's been a two year journey knowing Dr. Tandon, and my courageous mom continues to endure her battle with breast cancer. But I can't express enough, the value in the "knowing" that we're not alone in this. To see the smile on mom's face when you even say her doctor's name, is priceless. Dr. Tandon, with all the uncertainty, panic, and fear that we've faced on this long road, thank you for being a safe place for us. You will always be a blessing to my family."
- K.M. /
Google /
Jul 02, 2021
"Dr. Tandon is a wonderful and caring doctor. I love love love him and Shannon! Everyone in the office are extremely nice! I would recommend him fifty million times!!"
- G.M. /
Google /
Jun 22, 2021
Previous
Next
Belotero is administered during an in-office appointment that typically takes about 15-30 minutes. The injection treatment, including the dosage, specific formulation, and injection location, is tailored during the procedure to fulfill the patient's specific needs. The injection is given through a syringe to localized areas on the face. Patients will feel a small prick as the needle inserts through the skin, but any pain or discomfort can be controlled with a topical anesthetic.
Immediately following a Belotero injection, mild swelling and redness at the injection site are usual. This will subside a few hours after the procedure. Patients can resume their normal activities immediately, but exercise should be avoided for a few hours. Results following the injection will become apparent immediately and usually last between 6-12 months. After the surgery, skin will appear younger and restored.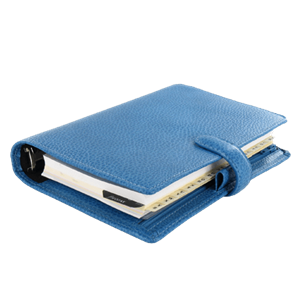 Plan Your Procedure
Procedure Recovery Location

Out-Patient
Contact Us
There are many reputable fillers on the market today, each with their set of benefits. While several filler products comprised of hyaluronic acid exist, Belotero works a bit differently to interact with the mid-to-deep dermis for correction of moderate-to-severe facial wrinkles and folds, such as the nasolabial folds (laugh lines). The differences between the hyaluronic fillers can be discussed during the initial consultation.
Yes. Belotero is an FDA procedure that has undergone extensive tests to validate its efficacy and safety.
Belotero, as well as many other injectable fillers, offer a similar result as what may be achieved through BOTOX, but the approach is different. Injectable fillers help to decrease wrinkles by adding volume to certain facial structures that look deflated due to aging or weight loss. By adding volume, the skin's surface appears fuller and smoother. BOTOX temporarily freezes the underlying facial muscles, allowing them to relax which causes the skin's surface to appear softer and smoother. A skilled practitioner will be able to determine which procedure would garner the best results.
Belotero results typically appear immediately and last for an average of 6-12 months.
Related Procedures