Body contouring surgery is a term used to describe any cosmetic surgery that enhances and reshapes a body part. It is used to redefine the breasts during breast lift surgery, as well as tone the tummy using abdominoplasty. These are just two examples among many that our Metairie plastic surgeons offer their patients. Whether it is the breast, tummy, arms, thighs or buttocks, body contouring trims away loose skin and tightens the remaining skin for a more toned look. Liposuction is usually incorporated during surgery to remove unwanted fat. These surgeries are performed for both men and women whose bodies have been impacted by weight loss, pregnancy or aging, and can create a gorgeous new contour and silhouette.
Reviews
"Been with Dr Jansen for four years. He was a great dr to have on my side."
- R.D. /
Healthgrades /
Sep 19, 2019
"I had breast reconstruction due to breast cancer and Dr. Guste preformed my surgery. I could not be more happy with my results. Dr. Guste is a genuine kind and caring person. His bedside manner is calm, warm and welcoming. He is always smiling and genuinely happy. You rarely find a physician as down to earth, personable and easy going as Dr. Guste. He treats you as if you are his only patient. He is a perfectionist, and will deliver the best possible surgical outcomes. I am absolutely thrilled with my results so far. Also His Staff are so friendly, kind, nice and helpful. I highly recommend Dr. Guste for all of your cosmetic / plastic surgery needs."
- Anonymous /
Facebook /
Jun 18, 2022
"I first saw Dr Jansen to replace breast implants from 30 years due to Cancer. He was kind,and explained the process .His staff was great. His work was the best decision I made. I am very pleased with the outcome. I recommend him."
- J. /
Healthgrades /
Dec 15, 2021
"I had gender affirming top surgery (chest masculinization) with Dr. Jansen. He was kind and pragmatic about my desires and possible results. I know there's a large variance in potential outcomes, but i feel like he did a superb job overall, and i couldn't be happier. His staff is also very kind, and i felt like the experience was overall affirming and positive. "
- D. /
Healthgrades /
Sep 08, 2021
"I went to Dr. Tandon for a much needed breast reduction to help with chronic pain. I have had 12+ surgeries for cleft lip and palate repair so this was not my first rodeo with a surgery. I found Dr. Tandon to have such a comforting sense of quiet confidence and I immediately trusted him. Throughout consultations, pre op, surgery, and post op he was always the perfect mix of reassuring and casual which really helped my medical anxiety. His demeanor and professionalism always set me at ease. I told Dr. Tandon that I just wanted to look proportionate for my size and to not be in pain and he assured me that he could do that for me. I am a month post op and haven't had any back pain yet -- I could cry! I felt secure enough to leave my sizing up to him and his expertise and I I am incredibly happy with my results and the quality of care from him and his staff. I would recommend him highly to anyone in the area looking for a plastic surgeon."
- B.F. /
Google /
Sep 08, 2021
Previous
Next
Body contouring surgery can reshape, tighten and rejuvenate almost any area of the body, creating a newer, sleeker contour. In many cases, liposuction will be included during surgery. Common areas addressed include the neck, arms, breasts, abdomen, hips, buttocks, knees and thighs. During the initial consultation, the areas of the body that cause concern will be assessed and a surgery plan will be discussed. Some procedures may be combined into one surgery. For some individuals, in order to achieve the desired results, multiple surgeries may need to be staged over time.
All body contouring procedures are performed under general anesthesia at an accredited surgical facility. The duration of the surgery and the time spent in the hospital will depend on what surgery was performed, as well as how many were combined. While the recovery can be somewhat trying, the majority of patients feel that a new, tighter body is worth it. Patients will notice marked improvement with sagging features, as well as see a smoother skin appearance. Patients should adhere to a healthy lifestyle, and limit sun exposure so the surgical results are not compromised.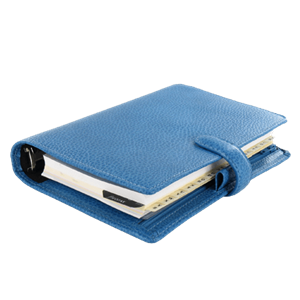 During the consultation, the surgeon will assess the overall physical health of the patient to determine what procedures should be performed, and how many in a single setting. Depending how many body parts will be addressed, as well as the extent of the surgeries, certain procedures will be grouped together. In many cases, the upper body will be addressed in one surgery and the lower in another. Staging the procedures helps to reduce the risk of complications such as blood loss and infection, as well as minimize the length of time it takes to recover.
Body contouring is very common among weight loss patients. Most plastic surgeons will want the patient to be at or as close to their goal weight as possible. Patients who find it difficult to lose additional pounds because of loose and hanging skin can usually move forward with a skin reduction or body contouring procedure. This takes them over the "hump" and allows them to become more mobile which helps lose the final pounds.
In some degree, yes. A mommy makeover simply groups together certain body contouring procedures to address the most common body parts affected by pregnancy. This usually entails the breast, abdomen, hips and buttocks. While body contouring itself can apply to many other areas on the body, a mommy makeover typically only addresses the areas affected by pregnancy, childbirth and nursing.
Some body contouring procedures will result in scarring. However, the surgeon will make every effort possible to minimize these scars. In most cases, they will be hidden under bathing suit garments and within the natural folds of the skin. Some scarring may be evident, but these will lighten over time. Most patients feel the results of a body contouring procedure are worth it and the scars become secondary.
Related Procedures