Women with large breasts frequently endure symptoms that can be improved with a breast reduction. This is a surgery that reshapes the breasts to a smaller size. Symptoms associated with larger breasts include back pain, skin infections (from tight bra straps), and dermatitis between the breast folds. Women with heavier breasts also find it difficult to exercise and many feel self-conscious because their breasts take center stage. During surgery, our Metairie Breast Reduction specialists will remove breast tissue and skin. The breasts are tightened, lifted and repositioned to be in proportion with the patient's body.
Breast Reduction Reviews
"As a young woman wanting breast reduction I was nervous about a doctor making me feel dumb or naive for wanting this procedure, but that never happened once with Dr. Guste. He was very kind and validating of my feelings. He was never condescending when going over what to expect. This surgery was the best decision I ever made and Dr. Guste made the experience even more positive. I wish more young women had great experiences like mine with their doctors. "
- A. /
Healthgrades /
Feb 18, 2021
"I had such a seamless experience with Dr. Jansen and his staff (Angie is phenomenal). I recently underwent liposuction and a breast augmentation with silicone implants done at Crescent City Surgical Center in Metairie (5 stars on the place, too). My recovery has been going well and my results are EXACTLY what I had hoped for. Dr. Jansen listened to all of my concerns and addressed them PERFECTLY. I am thrilled, to say the least. THANK YOU for giving me my body back after kids!!"
- D.L. /
Other /
May 25, 2021
"The journey of knowing Dr.Tandon over the last few years brings me to tears. I still remember the day my mom found out the pain she had been having in her breast was indeed cancer. Then it began..all the appointments, tests, surgeries, all watching my mom with her courage and strength as I was a wreck inside. Her oncology surgeon Dr. Colfry recommended Dr. Tandon and assured us he was "who he would send his own mom to." Meeting Dr. Tandon immediately became my mom's safe place. His demeanor and gentle spirit was exactly what she needed. He has a calm confidence about him that lets you relax and trust, and that's not easy these days. My mom smiled and lit up whenever she saw him and always called him her "favorite." Naturally, when I underwent my breast reduction earlier this year, there was no question who I chose. For my own experience as a patient I was so grateful to the kindness I received. The girls at the front desk were always friendly and helpful. Shannon, Dr. Tandon's nurse was such an amazing support. She was with me every step of the way and was incredible when she removed my drains..I didn't feel a thing! The very first week after surgery, I felt like I had a neck and back transplant. It's been 4 months now and I went from having burning pain every day to being pain free! There are no words deserving enough that I can give to describe my gratitude for receiving that gift. It's been a two year journey knowing Dr. Tandon, and my courageous mom continues to endure her battle with breast cancer. But I can't express enough, the value in the "knowing" that we're not alone in this. To see the smile on mom's face when you even say her doctor's name, is priceless. Dr. Tandon, with all the uncertainty, panic, and fear that we've faced on this long road, thank you for being a safe place for us. You will always be a blessing to my family."
- K.M. /
Google /
Jul 02, 2021
"I went to Dr. Tandon for a much needed breast reduction to help with chronic pain. I have had 12+ surgeries for cleft lip and palate repair so this was not my first rodeo with a surgery. I found Dr. Tandon to have such a comforting sense of quiet confidence and I immediately trusted him. Throughout consultations, pre op, surgery, and post op he was always the perfect mix of reassuring and casual which really helped my medical anxiety. His demeanor and professionalism always set me at ease. I told Dr. Tandon that I just wanted to look proportionate for my size and to not be in pain and he assured me that he could do that for me. I am a month post op and haven't had any back pain yet -- I could cry! I felt secure enough to leave my sizing up to him and his expertise and I I am incredibly happy with my results and the quality of care from him and his staff. I would recommend him highly to anyone in the area looking for a plastic surgeon."
- B.F. /
Google /
Sep 08, 2021
"I first saw Dr Jansen to replace breast implants from 30 years due to Cancer. He was kind,and explained the process .His staff was great. His work was the best decision I made. I am very pleased with the outcome. I recommend him."
- J. /
Healthgrades /
Dec 15, 2021
Previous
Next
During breast reduction surgery, surgeon skill is important. In addition to minimizing scarring, there will be a focus on maintaining a healthy blood supply to the nipple areola complex. This is essential because once the nipple and areola are repositioned, blood vessels will work to reestablish blood flow in order to prevent discoloration of the nipple and loss of feeling. Excess breast tissue is generally removed through a liposuction method and loose skin will also be surgically removed.
An "anchor" incision is one of the most commonly used techniques during this surgery. During this approach, an incision is made around the areola, which extends down to follow the natural curve and crease of the breast. It is also referred to as a vertical "T". Once the breast is resized and reshaped, the nipple and areola will be repositioned and then the lift will be performed so the breast sits higher on the chest. The incisions will generally include absorbable stitches on the inside of the breast. There are variations to this incision pattern that can be used depending on breast size and aesthetic goals.
A breast reduction is performed under general anesthesia at an accredited surgical facility as an outpatient procedure. It typically takes about 2-4 hours to complete. During surgery, a training tube may be placed to control bleeding and swelling. For the first several weeks, patients will be directed to wear a surgical bra or compression garment. Most patients are able to return to work within 1-2 weeks, and may begin exercising by 4-6 weeks. The visible results of a breast reduction will be immediate. However, it may take 6 months or longer for nipple sensitivity to return.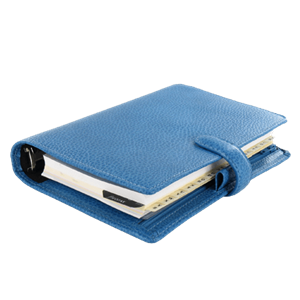 The results following breast reduction surgery should remain the same as long as a significant amount of weight gain does not occur. The natural aging process and gravity will, over time, change the laxity of a woman's breast, but the size should remain steady if there is not a pregnancy or weight gain that follows.
One of the drawbacks to having excessively large breasts is an enlarged areola (the slightly darker area surrounding the nipple). Thankfully, breast reduction surgery corrects this. Since the incision occurs around the areola, it is a relatively simple technique to trim away the desired amount of areola and reshape it into a smaller size so it looks proportional with the new breast size and shape.
This varies depending on the patient's aesthetic and physical goals. After breast reduction surgery, it is common to go down a complete cup size, if not two.
Related Procedures