Calf augmentation surgery helps redefine the lower leg. It creates a more muscular appearance and can help correct lower leg deformities such as a visible calf deformation or injury. Our New Orleans plastic surgeons perform this surgery using a flexible, solid silicone implant that fits and confines to the natural contours of the calf region. This surgery is common among Metairie and Thibodaux area body-builders and fitness buffs who desire greater-sized calves, as well as those who simply want a bit more definition and contour to the lower leg.
Calf Implants Reviews
"Dr. Jansen listened to my concerns and expectations and was determined to get the desired results. Calf implants to correct atrophy aren't the easiest to do, but he was on a mission to succeed and make me happy. He helped me gain the self-esteem I had been missing! He's a life saver."
- A. /
Healthgrades /
Apr 11, 2019
Previous
Next
A common method used during this procedure places a silicone implant through a small incision made behind the knee. The implant is positioned into a pocket surgically created within the calf muscle. Depending on the desired result, a second implant may be placed alongside the first to give the calf greater shape. Surgical sutures close the skin. Following surgery, the implant will become enclosed by scar tissue. This is a natural implant process and helps the device stay in tact so it can remain in place for years.
Calf augmentation is an outpatient procedure performed under general anesthesia at an accredited surgical facility. The entire surgery typically takes about an hour per leg to complete. Patients will be released from the hospital and instructed to use crutches for a given period of time. Most individuals can resume normal activities within 6-12 days. Regular exercise can resume following surgeon release, which is often between 4-8 weeks. Most patients are pleased with their results and feel they have a stronger, more balanced lower body.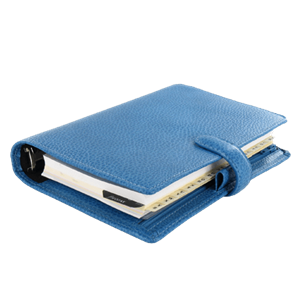 Benefits of Calf Augmentation?
Calf implant surgery is not only performed for aesthetics, but to help treat lower leg conditions and imbalances. Some of the issues calf implants can solve include:
Inability to achieve muscle definition
Lower leg muscle imbalances
Skinny/chicken legs
Polio
Spina Bifida
Lower leg injuries
Lack of calf tissue development
Scarring is very minimal with calf implant surgery because the incision is placed behind the knee. Even if the incision is placed on the front of the leg under the knee, scarring will be difficult to see.
With any cosmetic surgery involving the placement of an implant, the results can last for years. However, as an individual ages and the body naturally changes, the implants may no longer look or work the way they once did. At the appropriate time, a patient can choose to have the implant replaced or removed. Most implants are manufactured to last between 10-15 years.
Related Procedures