In our New Orleans plastic surgeons on-site MedSpa, chemical peels are performed to rejuvenate the skin's natural appearance. A popular nonsurgical treatment, a chemical peel applies a special solution to the top layers of the skin, which destroys dead cells and works to peel away damaged skin. There are varying degrees of chemical peels based on the patient's skin condition and aesthetic goals. Chemical peels range from mild to deep and can be used on the face, neck and chest to help diminish fine lines and acne scars, and improve the appearance of uneven skin tone, rough or scaly patches. After a complete skin consultation, we will recommend the right peel to give you the results you desire.
Reviews
"Been with Dr Jansen for four years. He was a great dr to have on my side."
- R.D. /
Healthgrades /
Sep 19, 2019
"I had breast reconstruction due to breast cancer and Dr. Guste preformed my surgery. I could not be more happy with my results. Dr. Guste is a genuine kind and caring person. His bedside manner is calm, warm and welcoming. He is always smiling and genuinely happy. You rarely find a physician as down to earth, personable and easy going as Dr. Guste. He treats you as if you are his only patient. He is a perfectionist, and will deliver the best possible surgical outcomes. I am absolutely thrilled with my results so far. Also His Staff are so friendly, kind, nice and helpful. I highly recommend Dr. Guste for all of your cosmetic / plastic surgery needs."
- Anonymous /
Facebook /
Jun 18, 2022
"I first saw Dr Jansen to replace breast implants from 30 years due to Cancer. He was kind,and explained the process .His staff was great. His work was the best decision I made. I am very pleased with the outcome. I recommend him."
- J. /
Healthgrades /
Dec 15, 2021
"I had gender affirming top surgery (chest masculinization) with Dr. Jansen. He was kind and pragmatic about my desires and possible results. I know there's a large variance in potential outcomes, but i feel like he did a superb job overall, and i couldn't be happier. His staff is also very kind, and i felt like the experience was overall affirming and positive. "
- D. /
Healthgrades /
Sep 08, 2021
"I went to Dr. Tandon for a much needed breast reduction to help with chronic pain. I have had 12+ surgeries for cleft lip and palate repair so this was not my first rodeo with a surgery. I found Dr. Tandon to have such a comforting sense of quiet confidence and I immediately trusted him. Throughout consultations, pre op, surgery, and post op he was always the perfect mix of reassuring and casual which really helped my medical anxiety. His demeanor and professionalism always set me at ease. I told Dr. Tandon that I just wanted to look proportionate for my size and to not be in pain and he assured me that he could do that for me. I am a month post op and haven't had any back pain yet -- I could cry! I felt secure enough to leave my sizing up to him and his expertise and I I am incredibly happy with my results and the quality of care from him and his staff. I would recommend him highly to anyone in the area looking for a plastic surgeon."
- B.F. /
Google /
Sep 08, 2021
Previous
Next
A medium depth peel consists of Trichloroacetic acid (known as a TCA peel). It penetrates the skin more deeply than the superficial peel, with stronger effects. The trade-off, however, is a less comfortable procedure with a longer recovery time. This procedure also costs more than a superficial peel. Recovery can take a full week or longer.
A deep peel is the harshest of all chemical peels. It is also the most expensive and has the longest recovery. However, this peel, containing Phenol, does have a much stronger effect and can combat more persistent problems, like skin lesions and deep wrinkles. Deep chemical peels tend to bleach the top layer of the skin. Therefore, it is not recommended for darker skin tones. These are reserved for individuals with skin wrinkling around the lips, deep wrinkles from sun exposure and deeper scars.
The process for applying a chemical peel is generally the same for each type, but will vary slightly depending on the level of solution being applied. Anesthesia is not used during this procedure. However, it may be considered for Phenol peels. First, the face is thoroughly cleaned. Then, the chemical agent is then brushed on to the skin. Patients will experience some mild stinging at this time. The face is then washed and a cool saline compress is applied to act as a neutralizer. Patients will need to wear sunscreen and limit sun exposure as much as possible.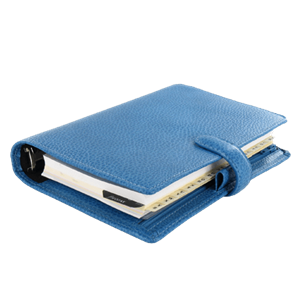 Does a Chemical Peel Hurt?
A chemical peel does not hurt. However, it may cause some discomfort. Most patients will feel tingling and a slight burning sensation, which will subside shortly after the procedure has been completed. Phenol peels result in a greater degree of discomfort, but the practitioner should plan for this before the procedure begins.
It is very common to combine a chemical peel with another procedure. Microdermabrasion is one such procedure that provide effective results when combined with a peel. This will be considered a combination program that can be repeated every six weeks.
There are many alternatives to consider. Individuals looking to reduce fine lines, blotchiness and other mild skin conditions may benefit from a chemical peel, which removes dead skin cells and accelerates the generation of new skin. If deep wrinkles are the issue, a Phenol peel may help, but patients may also want to consider another treatment such as BOTOX or Dysport.
Related Procedures