During your transition, you may find that estrogen from hormone replacement therapy is helpful in developing larger, more feminine breasts. However, many patients still consider breast implants to attain the shape, size, and symmetry they desire. The procedure that would be used to achieve this look is called MTF (male to female) breast augmentation. MTF breast augmentation helps patients achieve their ideal silhouette using silicone or saline implants and allows them the ability to customize their surgery to their specific needs. Depending on skin laxity and your desired breast size, a tissue expander may need to be placed prior to your surgery to ensure you will have enough skin to cover the implant when the time comes. Our team of New Orleans plastic surgeons are highly skilled in the performance of MTF breast augmentation and are compassionate about your desire to complete your transition. To schedule a meeting with a member of our team, contact Jansen Plastic Surgery in New Orleans, LA today.
The surgical techniques that may be used to complete an MTF breast augmentation are the same as traditional breast surgery. Your surgeon will choose the best technique and incision site based on your aesthetic goals, implant choice, and skin elasticity. During your consultation, your surgeon will determine what approach is most likely to leave you with natural-looking breasts and minimal visible scarring. The incision techniques most commonly used for MTF breast augmentation include:
Inframmary
Transaxillary
Periareolar
Your MTF breast surgery will be performed under general anesthesia on an outpatient basis. When the surgery has been completed according to the customized surgical plan created by your surgeon prior to the procedure, you will be wrapped in a compression garment to hold your implants in place. The compression garment will also promote healing and reduce swelling. You will need to arrange for a responsible friend or family member to drive you home after surgery. Most patients experience moderate discomfort for the first two days after their procedure. Swelling and bruising are normal in the first week post-surgery. You should be able to return to light activities within two weeks while you may need to wait up to four weeks to begin exercising.
Reviews
"Been with Dr Jansen for four years. He was a great dr to have on my side."
- R.D. /
Healthgrades /
Sep 19, 2019
"Very Satisfied with the outcome. Everyone has been great"
- F.O. /
Healthgrades /
Feb 13, 2020
"Doctor Jansen took the time to listen to my concerns and issues and was able to help. He was always willing to answer questions and I was not rushed in my office visits. My experience was very positive and I am very happy with the results."
- K.C. /
Healthgrades /
Feb 13, 2020
"I met with Dr. Tandon 4 days post a chemo treatment to discuss breast reconstruction options. I was not looking my best (bald, glass, bags under my eyes, and sweatpants) so I walked in feeling self conscious. Dr. Tandon was amazing. He took his time explaining everything and what he thought was best options for me. He made me feel confident and beautiful on a day I felt the worst. I cannot wait to see my results in a few months!"
- K.L. /
Google /
Feb 09, 2020
"He never made me feel like he was giving me cookie cutter recommendations. He listened to me and met if not surpassed all of my expectations for what I wanted to achieve. I am ecstatic with my results and cannot thank Dr. Guste enough."
- C.B. /
Healthgrades /
Feb 06, 2020
Previous
Next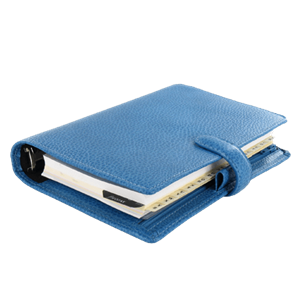 Frequently Asked Questions
MTF breast augmentations are very customized surgeries that vary in cost according to many contributing factors. Your goals and desired aesthetic result will help determine your treatment plan during your consultation. After deciding on the type of implant you would like, as well as the size and position, a member of our team will be able to help you understand costs and payment options.
Because a flat, taut chest does not offer a lot of elasticity, a tissue expander may need to be placed beneath the skin to create enough space for a larger implant. Your expander will be surgically placed in the chest and gradually expanded over a period of months until enough skin is present to cover the implant chosen.
On average, breast implants can last for many years before they should be replaced. Follow up with Jansen Plastic Surgery regularly so that the integrity of your implants can be monitored and replaced when needed. Regular check-ups also ensure that there are no problems with your implants. If at any point you decide to have your implants removed or replaced for any reason, our skilled surgeons can help.
Currently, there is not any solid evidence that links an increased risk of breast cancer to breast implants. Patients who undergo MTF breast augmentation are encouraged to schedule mammograms on an annual basis so that any areas of concern can be addressed early on. Mammograms can also detect defects with breast implants and help determine when they need to be removed or replaced.