During your transition, you may find that estrogen from hormone replacement therapy is helpful in developing larger, more feminine breasts. However, many patients still consider breast implants to attain the shape, size, and symmetry they desire. The procedure that would be used to achieve this look is called MTF (male to female) breast augmentation. MTF breast augmentation helps patients achieve their ideal silhouette using silicone or saline implants and allows them the ability to customize their surgery to their specific needs. Depending on skin laxity and your desired breast size, a tissue expander may need to be placed prior to your surgery to ensure you will have enough skin to cover the implant when the time comes. Our team of New Orleans plastic surgeons are highly skilled in the performance of MTF breast augmentation and are compassionate about your desire to complete your transition. To schedule a meeting with a member of our team, contact Jansen Plastic Surgery in New Orleans, LA today.
The surgical techniques that may be used to complete an MTF breast augmentation are the same as traditional breast surgery. Your surgeon will choose the best technique and incision site based on your aesthetic goals, implant choice, and skin elasticity. During your consultation, your surgeon will determine what approach is most likely to leave you with natural-looking breasts and minimal visible scarring. The incision techniques most commonly used for MTF breast augmentation include:
Inframmary
Transaxillary
Periareolar
Your MTF breast surgery will be performed under general anesthesia on an outpatient basis. When the surgery has been completed according to the customized surgical plan created by your surgeon prior to the procedure, you will be wrapped in a compression garment to hold your implants in place. The compression garment will also promote healing and reduce swelling. You will need to arrange for a responsible friend or family member to drive you home after surgery. Most patients experience moderate discomfort for the first two days after their procedure. Swelling and bruising are normal in the first week post-surgery. You should be able to return to light activities within two weeks while you may need to wait up to four weeks to begin exercising.
Reviews
"Been with Dr Jansen for four years. He was a great dr to have on my side."
- R.D. /
Healthgrades /
Sep 19, 2019
"I had breast reconstruction due to breast cancer and Dr. Guste preformed my surgery. I could not be more happy with my results. Dr. Guste is a genuine kind and caring person. His bedside manner is calm, warm and welcoming. He is always smiling and genuinely happy. You rarely find a physician as down to earth, personable and easy going as Dr. Guste. He treats you as if you are his only patient. He is a perfectionist, and will deliver the best possible surgical outcomes. I am absolutely thrilled with my results so far. Also His Staff are so friendly, kind, nice and helpful. I highly recommend Dr. Guste for all of your cosmetic / plastic surgery needs."
- Anonymous /
Facebook /
Jun 18, 2022
"I first saw Dr Jansen to replace breast implants from 30 years due to Cancer. He was kind,and explained the process .His staff was great. His work was the best decision I made. I am very pleased with the outcome. I recommend him."
- J. /
Healthgrades /
Dec 15, 2021
"I had gender affirming top surgery (chest masculinization) with Dr. Jansen. He was kind and pragmatic about my desires and possible results. I know there's a large variance in potential outcomes, but i feel like he did a superb job overall, and i couldn't be happier. His staff is also very kind, and i felt like the experience was overall affirming and positive. "
- D. /
Healthgrades /
Sep 08, 2021
"I went to Dr. Tandon for a much needed breast reduction to help with chronic pain. I have had 12+ surgeries for cleft lip and palate repair so this was not my first rodeo with a surgery. I found Dr. Tandon to have such a comforting sense of quiet confidence and I immediately trusted him. Throughout consultations, pre op, surgery, and post op he was always the perfect mix of reassuring and casual which really helped my medical anxiety. His demeanor and professionalism always set me at ease. I told Dr. Tandon that I just wanted to look proportionate for my size and to not be in pain and he assured me that he could do that for me. I am a month post op and haven't had any back pain yet -- I could cry! I felt secure enough to leave my sizing up to him and his expertise and I I am incredibly happy with my results and the quality of care from him and his staff. I would recommend him highly to anyone in the area looking for a plastic surgeon."
- B.F. /
Google /
Sep 08, 2021
Previous
Next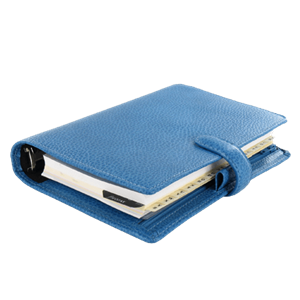 Frequently Asked Questions
MTF breast augmentations are very customized surgeries that vary in cost according to many contributing factors. Your goals and desired aesthetic result will help determine your treatment plan during your consultation. After deciding on the type of implant you would like, as well as the size and position, a member of our team will be able to help you understand costs and payment options.
Because a flat, taut chest does not offer a lot of elasticity, a tissue expander may need to be placed beneath the skin to create enough space for a larger implant. Your expander will be surgically placed in the chest and gradually expanded over a period of months until enough skin is present to cover the implant chosen.
On average, breast implants can last for many years before they should be replaced. Follow up with Jansen Plastic Surgery regularly so that the integrity of your implants can be monitored and replaced when needed. Regular check-ups also ensure that there are no problems with your implants. If at any point you decide to have your implants removed or replaced for any reason, our skilled surgeons can help.
Currently, there is not any solid evidence that links an increased risk of breast cancer to breast implants. Patients who undergo MTF breast augmentation are encouraged to schedule mammograms on an annual basis so that any areas of concern can be addressed early on. Mammograms can also detect defects with breast implants and help determine when they need to be removed or replaced.