Negative effects of genetics, pregnancy, childbirth, menopause, and the normal aging process can lead to vaginal skin laxity, vaginal dryness, and decreased sexual sensation, along with other concerns. Because sexual health issues are quality of life issues, Jansen Plastic Surgery in New Orleans, LA is pleased to provide ThermiVa treatments for women. As a nonsurgical procedure performed at Jansen Plastic Surgery, ThermiVa treatments use radiofrequency energy to stimulate the production of collagen to help tighten vaginal tissue and treat other gynecological issues (such as dryness, sexual dysfunction, and more). ThermiVa is both safe and capable of improving the strength and elasticity of vaginal tissue without any surgery or extra downtime. It's an excellent solution for women wanting to revive both the look and functionality of the vaginal area. To learn more about this revolutionary treatment, contact our dedicated medical team today.
Reviews
"Been with Dr Jansen for four years. He was a great dr to have on my side."
- R.D. /
Healthgrades /
Sep 19, 2019
"I had breast reconstruction due to breast cancer and Dr. Guste preformed my surgery. I could not be more happy with my results. Dr. Guste is a genuine kind and caring person. His bedside manner is calm, warm and welcoming. He is always smiling and genuinely happy. You rarely find a physician as down to earth, personable and easy going as Dr. Guste. He treats you as if you are his only patient. He is a perfectionist, and will deliver the best possible surgical outcomes. I am absolutely thrilled with my results so far. Also His Staff are so friendly, kind, nice and helpful. I highly recommend Dr. Guste for all of your cosmetic / plastic surgery needs."
- Anonymous /
Facebook /
Jun 18, 2022
"I first saw Dr Jansen to replace breast implants from 30 years due to Cancer. He was kind,and explained the process .His staff was great. His work was the best decision I made. I am very pleased with the outcome. I recommend him."
- J. /
Healthgrades /
Dec 15, 2021
"I had gender affirming top surgery (chest masculinization) with Dr. Jansen. He was kind and pragmatic about my desires and possible results. I know there's a large variance in potential outcomes, but i feel like he did a superb job overall, and i couldn't be happier. His staff is also very kind, and i felt like the experience was overall affirming and positive. "
- D. /
Healthgrades /
Sep 08, 2021
"I went to Dr. Tandon for a much needed breast reduction to help with chronic pain. I have had 12+ surgeries for cleft lip and palate repair so this was not my first rodeo with a surgery. I found Dr. Tandon to have such a comforting sense of quiet confidence and I immediately trusted him. Throughout consultations, pre op, surgery, and post op he was always the perfect mix of reassuring and casual which really helped my medical anxiety. His demeanor and professionalism always set me at ease. I told Dr. Tandon that I just wanted to look proportionate for my size and to not be in pain and he assured me that he could do that for me. I am a month post op and haven't had any back pain yet -- I could cry! I felt secure enough to leave my sizing up to him and his expertise and I I am incredibly happy with my results and the quality of care from him and his staff. I would recommend him highly to anyone in the area looking for a plastic surgeon."
- B.F. /
Google /
Sep 08, 2021
Previous
Next
Who qualifies for ThermiVa?
The best candidate for ThermiVa is a woman with light to moderate vaginal skin laxity. It is also an ideal procedure for women unsure about having more children and who want to avoid the downtime of surgery. As an ideal candidate for ThermiVa, you should probably be at least 2 – 3 months post-partum from your most recent childbirth, be finished with planned pregnancies, have a marked decrease in sexual sensations, and also have loose outer or inner vaginal tissue.
How would you rate your vaginal tightness?
Definitely
Moderately Loose
Moderately Tight
Very Tight
Has your relationship with your partner been adversely affected due to childbirth or the natural aging process?
Definitely
Somewhat
Minimally
Not at all
Do you experience discomfort during intercourse due to dryness?
Yes
Often
Sometimes
Rarely or never
How would you rate your level of sexual desire?
Low
Very Low
Moderate
Very High
How would you rate your sexual satisfaction during intercourse?
Poor
Fair
Good
Excellent
How confident are you about becoming aroused during sexual activity?
No confidence
Very low confidence
Moderate Confidence
Very Confident
Do you frequently experience urinary leaking or urgency?
Usually
Sometimes
Rarely
Never
If you scored a "1" or "2" on any of the questions above, bring this into your appointment to discuss new treatment options available.
ThermiVa treatments use radiofrequency energy to gently heat tissue to rejuvenate collagen, without discomfort or downtime. A recent study documented multiple benefits for patients who complained about vaginal laxity and other issues associated with vulvovaginal youthfulness and well-being. Performed by one of our practitioners at Jansen Plastic Surgery- as an in-office procedure, ThermiVa can be finalized in three 15 – 30-minute sessions. The sessions may also need to be timed a minimum of one month apart. For the actual procedure, the ThermiVa wand is gently inserted into the internal vaginal area for a set time. The handpiece has a built-in thermometer to monitor the temperature to ensure the safety of your skin. Following the session, you would need to avoid intercourse for no less than a day but otherwise can continue other regular activities.
ThermiVa Video — How It Works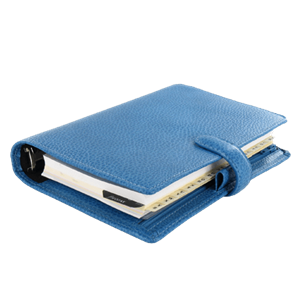 Plan Your Procedure
Procedure Recovery Location

Out-Patient
Contact Us
Learn more about ThermiVa
ThermiVa can help with your feminine health issues that cause you a lot of distress. ThermiVa treatments at Jansen Plastic Surgery in New Orleans, LA require no downtime like a surgical procedure. Explore your options today.